AMSOIL Distributor

Click the arrows to the left and right to scroll through the panels.

No other oil protects against wear better than AMSOIL

Reformulated, Repackaged XL Synthetic Motor Oils!
Previous
Next
Welcome to BestSynthetic.com! - Your source for AMSOIL Synthetic Motor Oil.
The big oil companies offer lots of slick fluffy marketing claims like "Nothing outperforms Mobil 1", but offer no proof or facts. The truth is, AMSOIL synthetic oil outperforms Mobil 1 and all other conventional and synthetic lubricants. And we have the proof to back it up. They don't, which is why they can only use slogans. AMSOIL, the First in Synthetics.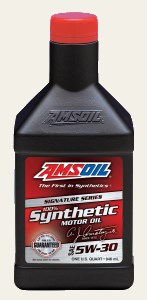 "Our Company makes the best lubricants in the world, period, and challenges anyone or any company to prove us wrong! That won't happen because our competitors know it's true." -A.J. Amatuzio, President & CEO.

Wear prevention is an engine oils primary and most important job. No other motor oil protects against wear better than AMSOIL. PERIOD! Not only did AMSOIL bring you the first synthetic, they were the first to introduce the concept of extended drain intervals. Can you name ONE other oil company that will GUARANTEE their product for 25,000 miles? AMSOIL has been doing so for over 35 years.

Whether you're a car owner looking for premium synthetic motor oil, a business owner looking to add a successful product line to your shelves or a fleet owner looking to cut your operating expenses, we hope you'll find everything you're looking for here. Tour our site and learn the facts! Compare AMSOIL's performance and properties to the other guys. Yes, AMSOIL costs more, but remember, you ALWAYS get what you pay for. But as you will see, using AMSOIL synthetic oils will actually save you money, and you'll be giving your engine the best protection you can buy at the same time!

At BestSynthetic.com, our goal is to be the most informative AMSOIL Dealer website on the web, which includes not just information on AMSOIL products, but educating people about synthetics, lubrication, car care and more. Please contact us with any questions or suggestions at any time.
The Company of Firsts!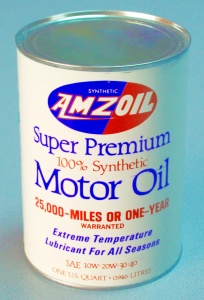 First to develop an API-rated 100 percent synthetic motor oil.
First to introduce the concept of "extended drain intervals" with a recommended 25,000-mile/1-year drain interval.
First U.S. company to utilize the NOACK volatility test as a standard of performance excellence.
First to produce synthetic motor oils for diesel engines, racing engines, turbo and marine engines.
First to introduce synthetic oils that legitimately contribute to improving fuel efficiency.
First to manufacture synthetic gear lube for automotive use.
First to manufacture a 100:1 pre-mix synthetic 2-cycle oil.
First to manufacture a synthetic automatic transmission fluid for automotive use.
AMSOIL and Racing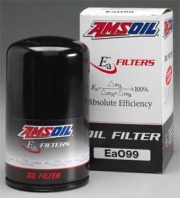 Many oil companies produce specialty racing oils for elite groups and do not offer them to the general public. For instance, several popular oil manufacturers produce racing oils offered only to NASCAR racers. AMSOIL receives inquiries as to why the company does not offer "special," higher-quality or NASCAR oils.

However, all AMSOIL synthetic motor oils are already formulated to a higher level than competitors' oils, and AMSOIL Dominator Synthetic Racing Oils are no exception. They provide maximum performance and superior protection to all racers, regardless of their level of competition. The same AMSOIL Dominator Synthetic Racing Oils that are used in the engines of AMSOIL corporately-sponsored racers such as Scott Douglas and Brady Smith are available to everyone.

Every professional race car in the world uses synthetics, and most of them have been using AMSOIL for decades. Many have a lot of money at stake with their "big oil" sponsors, who want you to believe that what is advertised on the car is what's running in the engine.

Indy Car racing legend Bobby Unser spoke at the AMSOIL 30th Anniversary Convention. Unser is a 3-time Indy 500 winner, has 25 overall Indy Car wins and is a 13-time Pikes Peak Hill Climb winner. He told the audience how his race car differentials could not survive more than one race up Pikes Peak without needing to be rebuilt, until he started using AMSOIL lubricants. This experience in Bobby's early years of racing began his long relationship with AMSOIL synthetic motor oil and lubricants in all his race cars. Bobby went on to say that "AMSOIL is the Best Synthetic Lubricant made, the Standard to which all others are judged." Hear it from Bobby himself in the video below.

Extended Drain Intervals mean Less Waste Oil, Less Pollution, a Cleaner Environment
"Improperly disposed used oil," according to the Environmental Protection Agency, "is the largest single source of oil pollution fouling our nation's waters. According to the American Petroleum Institute, it amounts to "up to 200 million gallons of used motor oil... dumped every year down sewers, drains or in the ground." API reminds us, too, that, "A single quart of oil can foul thousands of gallons of water."... Continue reading this article
---
AMSOIL News Updates
The AMSOIL Street Rodder Road Tour Hits the Open Road
the Unser Racing Museum
and miles of beautiful scenery throughout the American Southwest.
Clovis, New Mexico
The 2014 AMSOIL Street Rodder Road Tour is just getting started, so there's still time to join any of the remaining tour legs. Find dates and locations below, then head on over to the Street Rodder website to register for the road trip of a lifetime.
The Vintage Air Tour
June 7-15 Vintage Air, San Antonio, Texas, to the 50th L.A. Roadsters Show, Pomona, California
The MSRA Back to the 50's Weekend Tour
June 13-22 The 50th L.A. Roadsters Show, Pomona, California, to Back to the 50s, St. Paul, Minnesota
The Aeromotive Tour
June 20-29 Back to the 50s, St. Paul, Minnesota, to the NSRA Rocky Mountain Nationals, Pueblo, Colorado
The Eastwood Summer Classic Tour
July 18-26 The Syracuse Nationals, Syracuse New York, to the Eastwood Summer Classic, Pottstown, Pennsylvania
The Autopalooza.org Tour
August 9-17 A Week on Woodward Avenue, near Detroit, Michigan
The Shades of the Past Tour
August 30-September 6 The 60th NHRA U.S. Nationals, Indianapolis, Indiana, to Shades of the Past, Pigeon Forge, Tennessee
The Dynamat Tour
September 5-14 Shades of the Past, Pigeon Forge, Tennessee, to the NSRA Nationals North Plus, Kalamazoo, Michigan
The Sherm's Custom Plating Tour
October 31–November 8 Sherm's Custom Plating, Sacramento, California, to the SEMA Show, Las Vegas, Nevada
If you're a Classic Car enthusiast and like adventures on the open road, follow along at
Streetrodderweb.com
...
-
Big Shout Out to Matt Christian, 2014 Top Truck Challenge Champion!
Thanks for showing everybody how it's done.
-
High Drama Continues in Hollister: Top Truck Challenge 2014
Top Truck Challenge
delivered more action, destruction and excitement to Hollister Hills as drivers faced more brutality for the 2nd day of competition. Day 2 opened with the Obstacle Course, which promptly started claiming driveshafts and other parts while dashing hopes of finishing for others. It took out 3 drivers before the 4th was even able to clear the finish line. Up next was the Hill Climb event, where deep holes and ruts swallowed tires whole as drivers attempted to stay on course. Afterwards it was on to the Coal Chute, constructed of giant boulders and concrete. Once they made their way through that, there was an incredibly steep wall waiting to be cleared before crossing the finish. From the looks of the course the odds seemed unbeatable, but some drivers and their rigs had what it took to finish with impressive times.
Yes, they have to drive over that.
Video and photo updates on
Four Wheeler's Instagram page
speak to the challenges these rigs faced, but no results are being announced just yet. At this moment competitors are in the midst of conquering the final and most grueling event of Top Truck Challenge 2014: the Tank Trap. As of press time none had yet to finish the course, but plenty had timed out or found their rigs succumbing to the Trap's perils. It's been an incredible week so far, and we can't wait to see how the points add up in the end. Stay tuned for another update tomorrow, and make sure you're following
AMSOIL on Facebook
for updates live from the scene.
-
Top Truck Challenge Returns to Hollister Hills
The week features obstacle courses and trials that test the mettle of each competitor brave enough to face the gauntlet that is the Top Truck Challenge. Four Wheeler Magazine organizers go to extremes in designing the nastiest course they can dream up, aiming to take out as many trucks as possible. As they navigate through aptly named ordeals such as the Frame Twister, Mud Pit and Tank Trap, competitors strive to defeat the odds against them. Check out
the list of contenders and the rigs they are working with here
.
The Tow Test kicks it off.
Tow Test:
Having these big, impressive rigs tow a load for 150 feet sounds easy, right? Wrong. Competitors find themselves facing an uphill climb towing a heavy load, usually a 36,000-lb cement mixer. This particular challenge has destroyed driveshafts and 2.5-ton axles in the past, while weeding out the weakest among the group on the very first event of the week.
Frame Twister:
The Frame Twister always promises to deliver on its name, and it succeeds. Competitors are given 10 minutes to make it through 200 feet of seemingly-impossible obstacles. Giant boulders known as the 'Squeeze Rock' section, logs and deep holes made to swallow tires await the teams. The Frame Twister has destroyed many hopes and dreams along with the broken parts it's collected over the years.
The Mud Pit is a messier kind of fun.
Mud Pit:
The Mud Pit is about 135 feet in length and built to test the tires, cooling system and ground clearance. Competitors never know what awaits them underneath the bog, but Four Wheeler Magazine takes great pride making it every bit as unpredictable and difficult as years past.
Obstacle Course:
Day 2 of Top Truck Challenge welcomes competitors with the Obstacle Course event that begins at the top of a mountain with only one way down; through various obstacles, tight turns and an off-camber dogleg finish. Cones are strategically placed throughout the course that will result in time-penalties if they are hit or knocked over on the way down.
Editors spend a whole year dreaming up new ways to get you stuck.
Hill Climb:
After making their way through the downhill Obstacle Course, competitors move to a 600-foot-long uphill course wrought with loose dirt, twists, turns, and deep holes along the way for good measure. Competitors have 5 minutes to make their way as far as they can up a hill that averages a 60° angle without deviating off course or getting stuck as the clock ticks on.
Coal Chute:
The Coal Chute made its debut at Top Truck Challenge 2013, as Four Wheeler Magazine looked for ways to make the week even more grueling. Last year the Coal Chute was approximately 525 feet long with steep walls over 7 feet high, lots of rocks and cement tubes littering the course. Four Wheeler Magazine promises even more destruction for the Coal Chute's second year in existence.
The Tank Trap is where competitors show what they're made of.
Tank Trap:
Wrapping up the week's brutality is the dreaded Tank Trap, best described as the Holy Grail of Top Truck Challenge. Four Wheeler Magazine describes it as awe-inspiring, legendary and in a class by itself. There's a reason it's the last event of the week; those still standing have proven themselves worthy of a chance to make it through, and points are doubled to make it anyone's game. From start to finish, the Tank Trap climbs almost 195 feet in elevation and forces rigs through a poison-oak lined course filled with deep water holes, dirt holes, a canyon nestled between steep walls and much more. The Tank Trap has taken down many solid rigs that withstood amazing feats prior to meeting it.
The Top Truck Challenge is filmed on location for DVD release in the coming months, but we'll be posting updates and photos throughout the week. Keep up with the action by following us on
Facebook
and
Twitter
, or check back soon for a recap here.
Photos here are from the 2011 competition.
-
The AMSOIL Street Rodder Road Tour Gears Up for Round Three
50th Anniversary L.A. Road Show Father's Day Lineup last weekend.
The AMSOIL Street Rodder Road Tour is heading into the third tour leg of the season, kicking off at the Back to the 50's event June 20 in St. Paul, Minn. From there, Road Tourians will head west before finishing the week at the NSRA Rocky Mountain Nationals in Pueblo, Colo. Those on board will no doubt turn heads at both of these massive car shows that bookend the Tour, which already draw out the nation's finest street rods and vintage automobiles. The Tour will likely pick up a few more participants eager to hit the open road with their fellow enthusiasts.
Along the way participants will enjoy a welcome party at the Aeromotive facility in Kansas City, Mo. before making their way through the plains of Kansas and the Colorado Rockies. Photo ops will be in abundance as they wind through scenic highways and towns in the heart of the country. There's still time to join any of the remaining tours, so be sure to visit the Street Rodder website for full details and information on each of them. The AMSOIL Street Rodder Road Tour promises a unique opportunity that delivers memories and experiences not found on any other road trip.
Live the dream. Be part of the Tour.
Note: Vintage vehicles need special care. Do you own a vintage classic car or light truck? Learn more about why you may need a specialized oil for these special cars.
-
Click Here To Add News To Your Website
http://www.rsscontentbuilder.com
We're now on Facebook!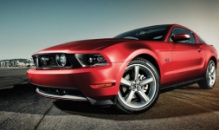 Buy at wholesale price!
Preferred Customers buy at dealer cost and save 25%!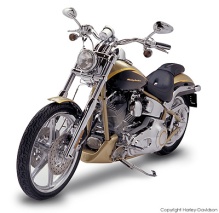 Not sure which products to get for your vehicle? Use the Vehicle Lookup Guide.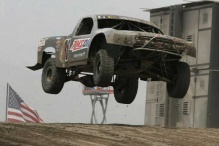 AMSOIL Distributor Opportunities
Start your own home business based on a proven superior product. Very low startup costs.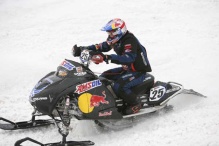 Sell AMSOIL products in your shop or store. Click here for information on AMSOIL retail accounts.

Does your business purchase lubricants for its equipment? Click for information about AMSOIL commercial accounts! Extend your equipment's life and reduce costs!