Click the arrows to the left and right to scroll through the panels.

No other oil protects against wear better than AMSOIL

Reformulated, Repackaged XL Synthetic Motor Oils!
Previous
Next
Welcome to BestSynthetic.com! - Your source for AMSOIL Synthetic Motor Oil.
The big oil companies offer lots of slick fluffy marketing claims like "Nothing outperforms Mobil 1", but offer no proof or facts. The truth is, AMSOIL synthetic oil outperforms Mobil 1 and all other conventional and synthetic lubricants. And we have the proof to back it up. They don't, which is why they can only use slogans. AMSOIL, the First in Synthetics.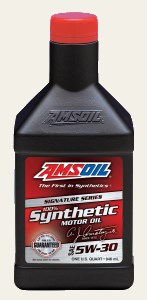 "Our Company makes the best lubricants in the world, period, and challenges anyone or any company to prove us wrong! That won't happen because our competitors know it's true." -A.J. Amatuzio, President & CEO.

Wear prevention is an engine oils primary and most important job. No other motor oil protects against wear better than AMSOIL. PERIOD! Not only did AMSOIL bring you the first synthetic, they were the first to introduce the concept of extended drain intervals. Can you name ONE other oil company that will GUARANTEE their product for 25,000 miles? AMSOIL has been doing so for over 35 years.

Whether you're a car owner looking for premium synthetic motor oil, a business owner looking to add a successful product line to your shelves or a fleet owner looking to cut your operating expenses, we hope you'll find everything you're looking for here. Tour our site and learn the facts! Compare AMSOIL's performance and properties to the other guys. Yes, AMSOIL costs more, but remember, you ALWAYS get what you pay for. But as you will see, using AMSOIL synthetic oils will actually save you money, and you'll be giving your engine the best protection you can buy at the same time!

At BestSynthetic.com, our goal is to be the most informative AMSOIL Dealer website on the web, which includes not just information on AMSOIL products, but educating people about synthetics, lubrication, car care and more. Please contact us with any questions or suggestions at any time.
The Company of Firsts!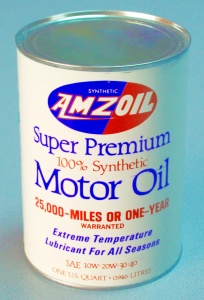 First to develop an API-rated 100 percent synthetic motor oil.
First to introduce the concept of "extended drain intervals" with a recommended 25,000-mile/1-year drain interval.
First U.S. company to utilize the NOACK volatility test as a standard of performance excellence.
First to produce synthetic motor oils for diesel engines, racing engines, turbo and marine engines.
First to introduce synthetic oils that legitimately contribute to improving fuel efficiency.
First to manufacture synthetic gear lube for automotive use.
First to manufacture a 100:1 pre-mix synthetic 2-cycle oil.
First to manufacture a synthetic automatic transmission fluid for automotive use.
AMSOIL and Racing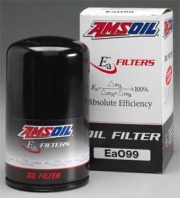 Many oil companies produce specialty racing oils for elite groups and do not offer them to the general public. For instance, several popular oil manufacturers produce racing oils offered only to NASCAR racers. AMSOIL receives inquiries as to why the company does not offer "special," higher-quality or NASCAR oils.

However, all AMSOIL synthetic motor oils are already formulated to a higher level than competitors' oils, and AMSOIL Dominator Synthetic Racing Oils are no exception. They provide maximum performance and superior protection to all racers, regardless of their level of competition. The same AMSOIL Dominator Synthetic Racing Oils that are used in the engines of AMSOIL corporately-sponsored racers such as Scott Douglas and Brady Smith are available to everyone.

Every professional race car in the world uses synthetics, and most of them have been using AMSOIL for decades. Many have a lot of money at stake with their "big oil" sponsors, who want you to believe that what is advertised on the car is what's running in the engine.

Indy Car racing legend Bobby Unser spoke at the AMSOIL 30th Anniversary Convention. Unser is a 3-time Indy 500 winner, has 25 overall Indy Car wins and is a 13-time Pikes Peak Hill Climb winner. He told the audience how his race car differentials could not survive more than one race up Pikes Peak without needing to be rebuilt, until he started using AMSOIL lubricants. This experience in Bobby's early years of racing began his long relationship with AMSOIL synthetic motor oil and lubricants in all his race cars. Bobby went on to say that "AMSOIL is the Best Synthetic Lubricant made, the Standard to which all others are judged." Hear it from Bobby himself in the video below.

Extended Drain Intervals mean Less Waste Oil, Less Pollution, a Cleaner Environment
"Improperly disposed used oil," according to the Environmental Protection Agency, "is the largest single source of oil pollution fouling our nation's waters. According to the American Petroleum Institute, it amounts to "up to 200 million gallons of used motor oil... dumped every year down sewers, drains or in the ground." API reminds us, too, that, "A single quart of oil can foul thousands of gallons of water."... Continue reading this article
---
AMSOIL News Updates
Park Your Vehicle Info at MyAMSOILGarage
Even though AMSOIL is a synthetic oil company that offers products for all your vehicle lubrication needs, we also have some great online tools to help you as well. Being that this is Cyber-Monday, it seems like a great time to share our online parking garage... MyAMSOILGarage.
Currently vehicle information for more than 135,000 vehicles is stored here with reminders so you know when to schedule your next change your oil, along with records of every other kind. Whatever your make and model, we have a safe place for you to keep it... or rather, to keep your records. We've got Jaguars, Minis, Cadillacs, Alfa Romeos and even a Yugo.
You can also store info on your powersports toys as well. And here are two bonuses: (1) it's free, and (2) you don't have to be an AMSOIL customer.
Here's an interesting stat. One quare foot of real estate in Manhattan is now $3,000. We're offering you as much real estate as you can possibly use for parking ALL your vehicles, and your friends' vehicles, too.
Visit
MyAMSOILGarage
and open an account today.
Whatever you drive, you can park it at MyAMSOILGarage.
-
Status Update on the 2014 AMSOIL Street Rodder Road Tour Star
Tomorrow
Hot Rods by Dean
will have the 2014 AMSOIL Street Rodder Road Tour car on display at its 7th annual open house for Goodguys Scottsdale in Arizona. Award winning builder Dean Livermore was selected earlier this year to build the '59 Chevrolet Impala for the 2014 tour.
The RT14 '59 Chevy is in guide coat (last step before final bodywork and paint) and will remain in this condition until around Christmas. There are a number of smaller projects such as exhaust, powdercoat chassis, etc. that need to be finalized before the final paint job can be applied. It will be a gorgeous car for road tour rockstar Jerry Dixey to drive this year. Said Dixey, "I'm really excited about our 1959 Impala Road Tour car for 2014. The 1959 and 1960 Chevrolet body style was a radical change to the traditional automotive styles of the 1950's. The Hot Rods by Dean built car will be a wolf in sheep's clothing with a potent Ron Shaver-built LS motor under the hood, the whole package rolling on an independent front and rear suspension chassis from the Roadster Shop. I can't wait to see the USA in our 1959 AMSOIL Street Rodder Road Tour Chevrolet."
The open house will be in conjunction with the 16th annual Southwest Nationals, penultimate car show for Goodguys. The open house has drawn as many as 1,500 cars in the past and Dean brings in a catering team to make rodders burgers.
Currently the Impala is sitting on its frame and will have signage alongside during the open house. After the open house plans call for another concerted effort to have as much done as possible by the end of January. Rumor has it that the car might get a little eyeball time during a Source Interlink party during the MPMC show, then moved to the GNRS Show the end of that month. This last bit is all on the hush hush right now, if you know what I mean.
For now, 2014 seems to be shaping up to be another great year for the AMSOIL Street Rodder Road Tour.
-
Win a Copy of the 2013 Top Truck Challenge DVD
The Top Truck Challenge is not open to the public, but now's your chance to see all the action with the just-released DVD of the 2013 Top Truck Challenge. In the spirit of giving, AMSOIL is sending out free copies to some lucky loyal readers. The first 10 respondents to e-mail us at info@amsoil.com with their address will have their very own copy in the mail. Send a photo of your truck and we may even post it!
-
Las Vegas Prepares for SEMA 2013
-
AMSOIL Named Global Media Award Winner at 2013 SEMA Show for New Diesel Injector Clean
The SEMA Global Media Awards Program was created to recognize companies who create products for the cutting edge of the worldwide automotive industry. Founded in 2004, the SEMA Global Media Awards involves journalists who come from all over the world to this premiere automotive accessories trade show. Their purpose is to identify and share what is new and significant. Many of these journalists represent the industry's leading magazines and publications and their opinions are highly regarded.
AMSOIL Diesel Injector Clean was one of nearly 2500 products in this year's New Product Showcase that was selected. for an award by one of the 36 judges from 19 countries. The judges choose products that they believe will resonate and appeal to consumers in their home countries.
Diesel Injector Clean
was selected by a journalist from Honduras.
Diesel Injector Clean was developed to remove deposits from diesel fuel injectors to restore horsepower and improve fuel economy. The product is formulated for all types of diesels, including high-pressure common-rail designs. It is one of many products AMSOIL has developed for the important and growing diesel market.
-
How To Add RSS Feed To Your Website
http://www.RSSContentBuilder.com
We're now on Facebook!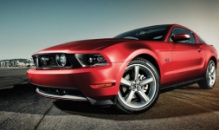 Buy at wholesale price!
Preferred Customers buy at dealer cost and save 25%!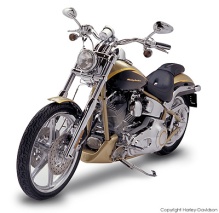 Not sure which products to get for your vehicle? Use the Vehicle Lookup Guide.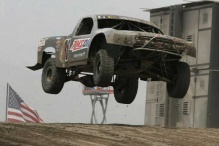 AMSOIL Distributor Opportunities
Start your own home business based on a proven superior product. Very low startup costs.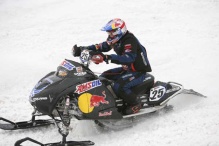 Sell AMSOIL products in your shop or store. Click here for information on AMSOIL retail accounts.

Does your business purchase lubricants for its equipment? Click for information about AMSOIL commercial accounts! Extend your equipment's life and reduce costs!