AMSOIL Distributor

Click the arrows to the left and right to scroll through the panels.

No other oil protects against wear better than AMSOIL

Reformulated, Repackaged XL Synthetic Motor Oils!
Previous
Next
Welcome to BestSynthetic.com! - Your source for AMSOIL Synthetic Motor Oil.
The big oil companies offer lots of slick fluffy marketing claims like "Nothing outperforms Mobil 1", but offer no proof or facts. The truth is, AMSOIL synthetic oil outperforms Mobil 1 and all other conventional and synthetic lubricants. And we have the proof to back it up. They don't, which is why they can only use slogans. AMSOIL, the First in Synthetics.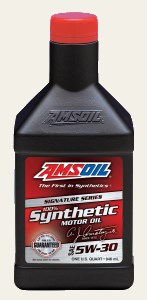 "Our Company makes the best lubricants in the world, period, and challenges anyone or any company to prove us wrong! That won't happen because our competitors know it's true." -A.J. Amatuzio, President & CEO.

Wear prevention is an engine oils primary and most important job. No other motor oil protects against wear better than AMSOIL. PERIOD! Not only did AMSOIL bring you the first synthetic, they were the first to introduce the concept of extended drain intervals. Can you name ONE other oil company that will GUARANTEE their product for 25,000 miles? AMSOIL has been doing so for over 35 years.

Whether you're a car owner looking for premium synthetic motor oil, a business owner looking to add a successful product line to your shelves or a fleet owner looking to cut your operating expenses, we hope you'll find everything you're looking for here. Tour our site and learn the facts! Compare AMSOIL's performance and properties to the other guys. Yes, AMSOIL costs more, but remember, you ALWAYS get what you pay for. But as you will see, using AMSOIL synthetic oils will actually save you money, and you'll be giving your engine the best protection you can buy at the same time!

At BestSynthetic.com, our goal is to be the most informative AMSOIL Dealer website on the web, which includes not just information on AMSOIL products, but educating people about synthetics, lubrication, car care and more. Please contact us with any questions or suggestions at any time.
The Company of Firsts!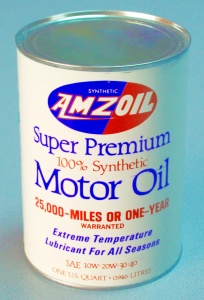 First to develop an API-rated 100 percent synthetic motor oil.
First to introduce the concept of "extended drain intervals" with a recommended 25,000-mile/1-year drain interval.
First U.S. company to utilize the NOACK volatility test as a standard of performance excellence.
First to produce synthetic motor oils for diesel engines, racing engines, turbo and marine engines.
First to introduce synthetic oils that legitimately contribute to improving fuel efficiency.
First to manufacture synthetic gear lube for automotive use.
First to manufacture a 100:1 pre-mix synthetic 2-cycle oil.
First to manufacture a synthetic automatic transmission fluid for automotive use.
AMSOIL and Racing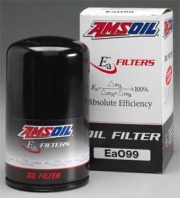 Many oil companies produce specialty racing oils for elite groups and do not offer them to the general public. For instance, several popular oil manufacturers produce racing oils offered only to NASCAR racers. AMSOIL receives inquiries as to why the company does not offer "special," higher-quality or NASCAR oils.

However, all AMSOIL synthetic motor oils are already formulated to a higher level than competitors' oils, and AMSOIL Dominator Synthetic Racing Oils are no exception. They provide maximum performance and superior protection to all racers, regardless of their level of competition. The same AMSOIL Dominator Synthetic Racing Oils that are used in the engines of AMSOIL corporately-sponsored racers such as Scott Douglas and Brady Smith are available to everyone.

Every professional race car in the world uses synthetics, and most of them have been using AMSOIL for decades. Many have a lot of money at stake with their "big oil" sponsors, who want you to believe that what is advertised on the car is what's running in the engine.

Indy Car racing legend Bobby Unser spoke at the AMSOIL 30th Anniversary Convention. Unser is a 3-time Indy 500 winner, has 25 overall Indy Car wins and is a 13-time Pikes Peak Hill Climb winner. He told the audience how his race car differentials could not survive more than one race up Pikes Peak without needing to be rebuilt, until he started using AMSOIL lubricants. This experience in Bobby's early years of racing began his long relationship with AMSOIL synthetic motor oil and lubricants in all his race cars. Bobby went on to say that "AMSOIL is the Best Synthetic Lubricant made, the Standard to which all others are judged." Hear it from Bobby himself in the video below.

Extended Drain Intervals mean Less Waste Oil, Less Pollution, a Cleaner Environment
"Improperly disposed used oil," according to the Environmental Protection Agency, "is the largest single source of oil pollution fouling our nation's waters. According to the American Petroleum Institute, it amounts to "up to 200 million gallons of used motor oil... dumped every year down sewers, drains or in the ground." API reminds us, too, that, "A single quart of oil can foul thousands of gallons of water."... Continue reading this article
---
AMSOIL News Updates
SEMA Feature of the Week: Holden Tribute G8
In addition to being invited to SEMA as a booth vehicle for Spec-D Tuning, Passarge will be on hand at SEMA Ignited to showcase his ride after the party. SEMA Ignited is a brand new after-show that brings out exquisite SEMA booth vehicles for public viewing consumption. This event allows the public and media to witness the industry's latest and greatest parts in action after spending the week behind closed doors. We caught up with Passarge to get a little background info on his G8 and how he came to bring inspiration from down under to the US.
What drew you to the Pontiac G8 GT model? Is this your first project vehicle?
The Pontiac G8 was just an awesome set up at the best price. With it coming from Australia, I knew the look and performance would be great. I have been on the car scene since I was 16 and have fixed up many cars.
Tell us how your vision came to be. What is it about this car that makes it 'you'?
After I bought the car and found out they raced them in the V8 Supercar Series, it became my new vision for my car. I like to put my own little flare on all my builds. I tried to make it look like a true V8 Supercar, but put my own style on it since the parts for this car are not available in the states. Many of my parts had to come from Australian companies.
Tell us about your partnership with Holden. How did you become the first non-race vehicle to receive their support?
To make my car look the part I came into contact with a great person from the Holden Racing Team. In explaining my vision to him of this tribute build, he knew I was serious about this and would give the upmost respect to the image of the Holden name. They offered me the actual race graphics off the team cars. I am the only one in the US with this awesome privilege and I am a Holden Race fan for life!
Is this your first time attending SEMA?
This will be the third time this car has been to SEMA. I am blessed that every time I change the car up to make it look different, someone wants it for SEMA. This will be my final build on this car and it will stay a tribute car to Holden Racing.
Why did you choose AMSOIL? Any favorite product?
I chose AMSOIL because of the quality of product and their reputation. They seem to take care of us non-professionals. There is no favorite product from AMSOIL. Every product available for my car, it's in there. I take pride in my ride just as AMSOIL takes pride in their product, and that's why we make such a good match.
Has the car received any media coverage or car show awards recently? Any memorable moments on the car show scene?
Holden Media will be doing a build story after SEMA on the G8. I hope to get into a few magazines after this build, which will most likely be overseas. I love going to car shows with the G8. I have removed all badges and it has changed so much in appearance that most people don't even know what it is. Only the true Pontiac and Aussie race fans know what the build is about. I think my car is one of those "Love it or Hate it" cars.
We love it. Do you have a favorite quote or motto that describes you?
My quote I often use is "To each their own". I never dog someone's ride…everyone's vision is different, and that's what makes the car scene so great.
-
AMSOIL Engine Masters Challenge Update: Two Weeks Away from Crowning New Power Kings
A news story today talks about the roots of the EMC.
The Engine Masters Challenge was the brainchild of Scott Parkhurst and the Popular Hot Rodding magazine staff way back in the year 2000. The idea was simple: they shoot out three different engines on the same dyno under the same conditions and with a clear set of rules used to establish a single winner.
5X winner Jon Kaase making adjustments.
Earlier this year Popular Hot Rodding magazine was folded into the powerful Hot Rod magazine, a change that will only help give the competition an even higher profile. There are other changes for 2014, as editor Steve Dulcich explains.
"The competition will be scored in a new way, taking an aggregate score based on average horsepower and torque over the entire scored operating rpm range and then adding in the peak power and torque per cubic inch in determining the final score. The effect of this change in the scoring system is to place a higher weight on peak horsepower and torque numbers. This will reduce the influence on the score of engine performance at very low rpm."
One thing that will remain a constant is the excitement generated beginning the morning of October 6 when the first engines are brought into their respective dyno cells. One Friday October 10, two weeks from today and at approximately this very hour, the 2014 AMSOIL Engine Masters champion team will be announced.
Read
Thursday's Hot Rod news
for more details.
Special thanks to everyone at the University of Northwest Ohio (UNOH) for providing such great facilities and hospitality. We look foward to seeing you soon.
-
Bobby Unser Quotes Provide Inspiration
Fans of the Indy 500 all know the powerhouse racing families that thrilled fans of the Brickyard. Over the past half century the Unsers have been among the most recognized names in racing.
A
Cars and Parts article about Robby Unser
today reminded us that the Unser story is still a work in progress. The last page has yet to be written as another generation of Unsers makes a name for itself. 9X Pike's Peak Hill Climb champion Robby is son of 13X Pike's Peak champion Bobby, a 3X Indy 500 winner.
Bobby Unser has been a long-time friend of the AMSOIL family from the company's earliest years. It seems like a good day for sharing several inspirational quotes from Robby's father.
"Success is where preparation and opportunity meet."
"Yellow usually means it's not that serious."
"Nobody remembers who finished second but the guy who finished second."
"I feel honesty always works."
Here's a brief video spot in which Bobby explains one of his secrets of success.
O
And then here's one more quote worth sharing from the senior Unser: "Desire! That's the one secret of every man's career. Not education. Not being born with hidden talents. Desire."
It's easy to see why AMSOIL founder A.J. Amatuzio and Bobby Unser hit it off. They were both driven by passion. What driving you?
-
What Makes Aaron Rodgers Such A Great Quarterback
What is it that makes athletes like Rodgers exceptional? Is there a common denominator in great hitters, great infielders, great goalies, great quarterbacks and great race car drivers. And is there a way we can use this information to become exceptional ourselves?
Lambeau Field end zone.
There are undoubtedly many qualities that contribute to success, but one in particular that seems especially common to all is the ability to anticipate. Alertness, focus, anticipation. Here's
an excerpt from a blog called Axon Potential
which deals with the mindset of athletes:
"Based on athletes' reports and technology that tracks their eye movements, we know that athletes anticipate what's coming next by focusing only on the most relevant cues in an opponents' movement pattern. And that this skill changes and becomes refined with training. The eyes of novices are all over the place, whereas athletes' focus is much more targeted and economical. Across a number of different sports, expert athletes demonstrate similar "visual search strategies". Their eyes focus on fewer targets, jump around less, and they stay focused for longer periods of time than do the eyes of novices."
This is a fascinating concept because in a world filled with a gazillion pieces of information flying at us from all directions, how do we process it all? The key for Aaron Rodgers when he faces down 11 defenders has more to do with which information not to process, and identifying the right cues so as to obtain the most effective result. Crowd noise and stunt maneuvers by defensive linemen are all distractions.
In a world filled with marketplace noise, your ability to make wise decisions can be compromised when you lose focus. When it comes to maintenance of your vehicles and other equipment, you can count on AMSOIL to give you reliable information. Bookmark
AMSOIL.com
and know that we're committed to providing you with information that is reliable, both on our website or when you need to call our technical staff regarding a more complicated issue.
If you're not familiar with our story, a great place to begin is
amsoil.com/about
.
(c) Can Stock Photo
-
Johnny Cash's Rolls-Royce for Sale
We're all familiar with his deep baritone voice. "Hello, I'm Johnny Cash." So began his live concerts for a time, identifying with down-and-outers, performing in prisons, and representing the heart of Americana. He was The Man in Black, and his iconic career crossed multiple genres of music from rock and roll, rockabilly and blues to folk, and gospel.
This week
a Rolls-Royce once gifted to this star musician was in the news, going up for sale at auction
, with no reserve. The Rolls was given to Cash by ABC back when he had his television variety show. It was used to ferry him around for more than a decade before being sold to a private owner in the 1980s.
The
history of Rolls-Royce
is a long one, nearly as old as the auto industry itself. From the getgo it was a premium car that turned heads and emptied bank accounts. There were only 100 Rolls-Royces a year being sold in the United States when adman David Ogilvy was hired to expand the company's reach into the U.S. market. Ogilvy agreed to do what he could with the $50,000 they paid and he produced a single, well-placed ad that tripled the company's sales. The ad headline proclaimed, "A 60 miles per hour the loudest noise in this new Rolls-Royce comes from the electric clock." In the following year 300 new cars were shipped to America. You can see that ad
and read the rest of the ad copy here
.
Charles Rolls was the first undergraduate at Cambridge to own a car, and needless to say he had a passion. When he met Sir Henry Royce the two hit it off. Royce's attention to detail and pursuit of perfection were just the kinds of qualities Rolls valued and the two set about building the best cars in the world.
Today the company continues to maintain the same high standards that put them in the history books. The manufacturer still pursues the same attention to detail. They are also aiming to expand their market by appealing to a new generation of young style-driven owners. Car & Driver magazine, in an article featuring 25 cars worth waiting for shines a
spotlight on the new 2-door version of the Rolls-Royce Ghost called the Wraith
. If you're a billionaire the $300,000 price tag is probably chump change.
The photos here are of a striking Rolls-Royce courtesy Can Stock.
(c) Can Stock Photo
-
Rssfeedreader.com
Fix My Credit Score
We're now on Facebook!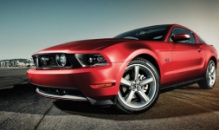 Buy at wholesale price!
Preferred Customers buy at dealer cost and save 25%!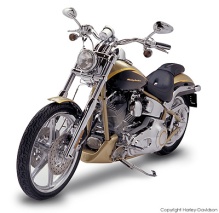 Not sure which products to get for your vehicle? Use the Vehicle Lookup Guide.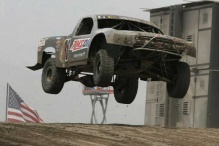 AMSOIL Distributor Opportunities
Start your own home business based on a proven superior product. Very low startup costs.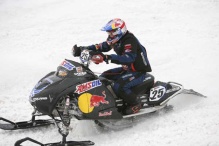 Sell AMSOIL products in your shop or store. Click here for information on AMSOIL retail accounts.

Does your business purchase lubricants for its equipment? Click for information about AMSOIL commercial accounts! Extend your equipment's life and reduce costs!