AMSOIL Distributor

Click the arrows to the left and right to scroll through the panels.

No other oil protects against wear better than AMSOIL

Reformulated, Repackaged XL Synthetic Motor Oils!
Previous
Next
Welcome to BestSynthetic.com! - Your source for AMSOIL Synthetic Motor Oil.
The big oil companies offer lots of slick fluffy marketing claims like "Nothing outperforms Mobil 1", but offer no proof or facts. The truth is, AMSOIL synthetic oil outperforms Mobil 1 and all other conventional and synthetic lubricants. And we have the proof to back it up. They don't, which is why they can only use slogans. AMSOIL, the First in Synthetics.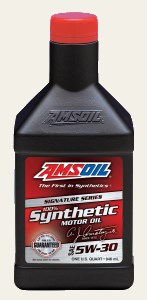 "Our Company makes the best lubricants in the world, period, and challenges anyone or any company to prove us wrong! That won't happen because our competitors know it's true." -A.J. Amatuzio, President & CEO.

Wear prevention is an engine oils primary and most important job. No other motor oil protects against wear better than AMSOIL. PERIOD! Not only did AMSOIL bring you the first synthetic, they were the first to introduce the concept of extended drain intervals. Can you name ONE other oil company that will GUARANTEE their product for 25,000 miles? AMSOIL has been doing so for over 35 years.

Whether you're a car owner looking for premium synthetic motor oil, a business owner looking to add a successful product line to your shelves or a fleet owner looking to cut your operating expenses, we hope you'll find everything you're looking for here. Tour our site and learn the facts! Compare AMSOIL's performance and properties to the other guys. Yes, AMSOIL costs more, but remember, you ALWAYS get what you pay for. But as you will see, using AMSOIL synthetic oils will actually save you money, and you'll be giving your engine the best protection you can buy at the same time!

At BestSynthetic.com, our goal is to be the most informative AMSOIL Dealer website on the web, which includes not just information on AMSOIL products, but educating people about synthetics, lubrication, car care and more. Please contact us with any questions or suggestions at any time.
The Company of Firsts!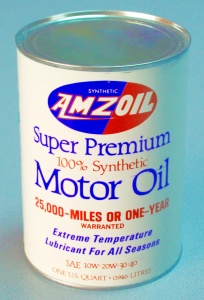 First to develop an API-rated 100 percent synthetic motor oil.
First to introduce the concept of "extended drain intervals" with a recommended 25,000-mile/1-year drain interval.
First U.S. company to utilize the NOACK volatility test as a standard of performance excellence.
First to produce synthetic motor oils for diesel engines, racing engines, turbo and marine engines.
First to introduce synthetic oils that legitimately contribute to improving fuel efficiency.
First to manufacture synthetic gear lube for automotive use.
First to manufacture a 100:1 pre-mix synthetic 2-cycle oil.
First to manufacture a synthetic automatic transmission fluid for automotive use.
AMSOIL and Racing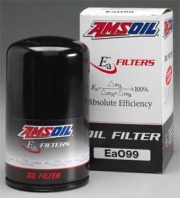 Many oil companies produce specialty racing oils for elite groups and do not offer them to the general public. For instance, several popular oil manufacturers produce racing oils offered only to NASCAR racers. AMSOIL receives inquiries as to why the company does not offer "special," higher-quality or NASCAR oils.

However, all AMSOIL synthetic motor oils are already formulated to a higher level than competitors' oils, and AMSOIL Dominator Synthetic Racing Oils are no exception. They provide maximum performance and superior protection to all racers, regardless of their level of competition. The same AMSOIL Dominator Synthetic Racing Oils that are used in the engines of AMSOIL corporately-sponsored racers such as Scott Douglas and Brady Smith are available to everyone.

Every professional race car in the world uses synthetics, and most of them have been using AMSOIL for decades. Many have a lot of money at stake with their "big oil" sponsors, who want you to believe that what is advertised on the car is what's running in the engine.

Indy Car racing legend Bobby Unser spoke at the AMSOIL 30th Anniversary Convention. Unser is a 3-time Indy 500 winner, has 25 overall Indy Car wins and is a 13-time Pikes Peak Hill Climb winner. He told the audience how his race car differentials could not survive more than one race up Pikes Peak without needing to be rebuilt, until he started using AMSOIL lubricants. This experience in Bobby's early years of racing began his long relationship with AMSOIL synthetic motor oil and lubricants in all his race cars. Bobby went on to say that "AMSOIL is the Best Synthetic Lubricant made, the Standard to which all others are judged." Hear it from Bobby himself in the video below.

Extended Drain Intervals mean Less Waste Oil, Less Pollution, a Cleaner Environment
"Improperly disposed used oil," according to the Environmental Protection Agency, "is the largest single source of oil pollution fouling our nation's waters. According to the American Petroleum Institute, it amounts to "up to 200 million gallons of used motor oil... dumped every year down sewers, drains or in the ground." API reminds us, too, that, "A single quart of oil can foul thousands of gallons of water."... Continue reading this article
---
AMSOIL News Updates
Day One: AMSOIL Engine Masters Challenge
Buck Hinkle's beautiful 409 Hemi.
This is it. The AMSOIL Engine Masters Challenge at the University of Northwestern Ohio is rockin', with engines in the loading bay ready to roll to the dynos. The dyno cells have been dialed in, and the facilities immaculate as always.
Ed Zinke and team have once again spent a year in preparation for this intense week of competition. Today is day one.
Monday is generally a lighter day of action and this year is no exception, but it's a good day for getting a feel for how things are going to play out. And it has to be a thrill to be in the first set of competitors because the top six are placed in a holding area until a bigger dog pushes you out. At least for the time being each of the first engines are in the running.
Buck Hinkle of Hinkle Performance Engines was slated to run first, followed by Eric Weingartner and his team, Weingartner Racing II. Third on the schedule is Barry Rabotnik of Survival Motorsports.
It's a great experience for every engine builder and a fantastic learning opportunity for the students who have the privilege of contributing to the overall success of the event.
Stay tuned. It's going to be an exciting week in Lima, Ohio.
Tuning the beast: Weingartner Racing II
-
Where to Find AMSOIL Locally
The Original, 1972
There was a time when people weren't sure what synthetic oil really was. AMSOIL, the company that brought this new technology to the passenger car market in 1972, didn't have the deep pockets of the major oil companies, and this new kind of oil was something of a mystery to car owners, and seemed expensive. Conventional oil had become a commodity and was used as a loss leader by the nation's auto parts outlets. One thing for certain, once you "got it" you didn't go back.
Twenty years later, things began to change. Due in part to pressures to improve fuel economy, and in part due to the increased performance demands of internal combustion engines, most of the major oil companies followed the AMSOIL lead and began to add synthetic oil to their product lineups. What they didn't have, however, was the two decades experience in formulating premium synthetic lubricants for any and every kind of engine application, and the lessons learned from billions of miles service by real life customers.
In the beginning people asked what it was. Today, people understand the value of AMSOIL synthetic oils and and fluids, and the question now asked is, "Where can I find it?"
AMSOIL is available at our online store at
amsoil.com
, but you can also use our
Online Locator
to find an AMSOIL Dealer or retail outlet in your own home town.
For a great video about our roots and our history, visit
amsoil.com/about
and see what we're really all about.
-
SEMA Feature of the Week: 6Pack Prepares for SEMA Debut as Cameras Roll
AMSOIL is slated to make an appearance in several high-profile, beautifully designed show vehicles at the 2014 SEMA show next month in Las Vegas. Included in the roster is Michael Vallery's 2015 Chevrolet 3500 Dually, currently undergoing extensive modifications to prepare for its place in the American Force booth. Vallery has been perfecting his craft since modifying his first truck at age 15, guided only by the pages of automotive magazines for reference. Prior to that, he got his start at age 5 after noticing the paint fading on his red Power Wheels jeep. He did what any future gearhead would do; he found some spray paint and decided to spruce it up himself.
We caught up with Vallery to get his take on his first SEMA-bound project, having his build filmed from start to SEMA, and how it came to be known as 'Äė6Pack'Äô'Ķand it'Äôs not only because it rolls on six semi-truck wheels.
Is this your first time attending SEMA as a project builder?
Michael Vallery:
This is my first year attending SEMA with a project. I've always been interested in cars and trucks. I started modifying them myself with my first truck, my grandpa's 1986 Chevy C10, at the age of 15.
What are your favorite modifications that make this truck 'Äėyou'Äô?
MV:
I would have to say my favorite mods to this truck would have to be the bodydrop and the 24" semi wheels. We knew going into this that the bodydrop was going to be a huge amount of work. But me and my builder Jake McKiddie both wanted it done. There are not that many Chevy duallies out there that are bodydropped with the Duramax diesel under the hood. The motor is gigantic. We both knew that most likely, it was going to be the only bodydropped 2015 Chevy dually at SEMA this year. I've always loved lowered trucks. I've built a lifted truck before, but I always end up coming back to the lowered side. The semi wheels make the truck for me. I've grown up in a family owned and operated trucking business, so I've been around 18- wheelers my whole live. I think it's safe to say that trucks are in my blood.
You've got a video feature planned with Solo Films DVD. Can you tell us about that?
MV:
SoloFilms is in the process of filming the build of the truck from start to finish. The upcoming DVD will include interviews with myself and Jake, as well as footage from the shop with Jake doing his thing on the truck. The plan is for the crew to ride out to SEMA with us. They'll be able to film along the way and catch the truck in the booth at the show, as well as the rest of the show.
Any other upcoming media features/coverage?
MV:
Truckin' Magazine has also agreed to do a full feature article on the truck. If I'm lucky, you might be seeing it on the cover! Slam'd Mag is a new online magazine. They are quickly on the rise and I knew I wanted to be able to have the truck grace the pages of their publication. Be on the lookout for a full feature from Slam'd Mag also!
Is there a story behind the truck being named 'Äú6Pack'ÄĚ?
MV:
When I started this project, I knew I needed a name that was "short and sweet." I thought about it for a few days. Most of the "catchy" names that I thought of were already taken. I wanted something that I personally haven't heard of. I enlisted the help of a friend, and he mentioned that it should be something involving the word "six" or the number "6" since the truck has six wheels. We both looked around at what we were doing, and there it was…"6Pack".
If you could select any car in the world to customize to your specs, what would it be?
MV:
When we start talking about choosing just one car in the world to modify, it's hard to choose. There are several that I can quickly think of that I want to put my own touch on. One in particular that comes to mind though, is a 1969 Chevrolet Chevelle SS 396. That was my dad's first car. I would love to be able to get my hands on one in order to build it the same way his was, for him. It was a pretty slick car. It was blue with white dual racing strips with a white vinyl top.
Why did you choose AMSOIL?
MV:
I chose AMSOIL products mainly due to the great things I have always heard concerning their products. Obviously, anyone would want only the best when it came to a brand new truck with only 600 miles on the odometer!
Do you have a favorite quote or motto that describes you?
MV:
As far as a quote that describes me, I've always liked "You must always push the limits, because if you never fail, you will never succeed." As I was growing up, I had a poster on my bedroom wall that had that quote on it. Sometimes I can be a little conservative but for the most part, I like pushing the limits on everything I do…except when it comes to speeding. I hate paying tickets!
AMSOIL under the hood:
AMSOIL Premium 15W-40 Synthetic Diesel Oil
Absolute Efficiency Oil Filter
Signature Series Fuel-Efficient Synthetic ATF
Severe Gear 75W-90 Gear Lube
Antifreeze and Engine Coolant
Dominator Coolant Boost
Series 500 High-Performance Brake Fluid
Synthetic Multi-Purpose Grease
Diesel Injector Clean
-
Sled Rehab Provides a Thrill for Three at Haydays
An exciting new look for first place winner Traci Leonard's Arctic Cat M6.
It may not feel like winter at this moment, but the official kick-off for snowmobile enthusiasts already took place several weeks ago in North Branch, Minnesota. Hay Days, an annual event sponsored by the Sno Barons Snowmobile Club, is an annual acknowledgement that summer's days are numbered, for better or for worse. For winter sports enthusiasts like skiers and snowmobilers, it's for better.
One of the events in this year's Hay Days carnival was the AMSOIL Sled Rehab competition. By means of social media AMSOIL offered snowmobile owners a chance to take their old sleds and have them refurbished for the 21st century. If you had a sled, 1996 or newer -- mechanically sound and in good running condition -- that could use a makeover, you were invited to upload a photo of your sled and tell your story. Three sleds were ultimately chosen for makeovers which would then take place at Hay Days.
The snowmobile makeovers included a custom sled wrap from Action Graphics plus C&A Pro Skis, hand guards, clutch kits and premium AMSOIL products for snowmobiles. It was a pretty sweet deal and the winners appreciated the attention they garnered for their machines. Other sponsors included ISOC, Scheuring Speed Sports, Sled Head 24/7, Straightline Performance and Woody's.
Thomas TeBeest's '08 MXZ TNT 500ss
Josh Bretzman: '06 Sno Pro 440
First place winner Traci Leonard moved to Michigan's Upper Peninsula a year ago primarily for her love of snowmobiling. She's always loved to ride, but even moreso now that her 2005 Arctic Cat M6 has been rehabbed. When she learned that she was winner of the AMSOIL Sled Rehab she said,
"OMG I am so excited!! This has seriously been like the best week of my life."
You can see the end result at the top of this page, and what she used to ride below.
Before photo of Traci's basic black Cat. It's now a whole new machine.
Meantime, we're just about two months away from the Duluth Nationals snocross races that initiates a new snowmobile racing season. We'll see you on the mountain.
-
Help Us Find the Stolen Vintage Motorcycles
A couple weeks back
we did a blog story here
about the coast-to-coast motorcycle adventure called The Cannonball Run, a long-distance marathon on vintage motorcycles. American Iron editor Buzz Kanter and three team mates were making the run again this year, and AMSOIL was helping keep their bikes lubed for the duration.
Yesterday news came out that the motorcycles of four other riders were stolen, a heartbreaking way to be taken out of an event like this which ought to be a joyous, even if grueling, group experience.
We're posting the story here in the hopes that if you know people who know people we want to help get the word out to you. The four vintage Harley-Davidsons were stolen from the Hotel Murano in Tacoma, Washington. There's a $20,000 reward being offered by Team Carson Classic Motors.
The news broke
here at the Cycle World website
where you can read full details on the types of motorcycles that were taken and what you can do to help apprehend the criminals.
-
How To Add RSS Feed To Your Website
Increase Your Credit Score
We're now on Facebook!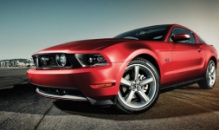 Buy at wholesale price!
Preferred Customers buy at dealer cost and save 25%!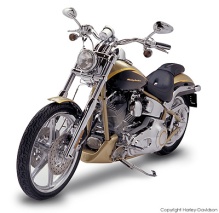 Not sure which products to get for your vehicle? Use the Vehicle Lookup Guide.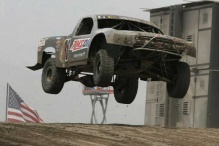 AMSOIL Distributor Opportunities
Start your own home business based on a proven superior product. Very low startup costs.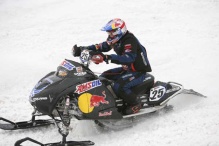 Sell AMSOIL products in your shop or store. Click here for information on AMSOIL retail accounts.

Does your business purchase lubricants for its equipment? Click for information about AMSOIL commercial accounts! Extend your equipment's life and reduce costs!