AMSOIL Distributor

Click the arrows to the left and right to scroll through the panels.

No other oil protects against wear better than AMSOIL

Reformulated, Repackaged XL Synthetic Motor Oils!
Previous
Next
Welcome to BestSynthetic.com! - Your source for AMSOIL Synthetic Motor Oil.
The big oil companies offer lots of slick fluffy marketing claims like "Nothing outperforms Mobil 1", but offer no proof or facts. The truth is, AMSOIL synthetic oil outperforms Mobil 1 and all other conventional and synthetic lubricants. And we have the proof to back it up. They don't, which is why they can only use slogans. AMSOIL, the First in Synthetics.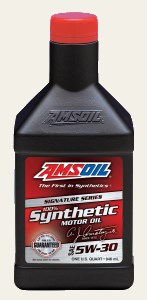 "Our Company makes the best lubricants in the world, period, and challenges anyone or any company to prove us wrong! That won't happen because our competitors know it's true." -A.J. Amatuzio, President & CEO.

Wear prevention is an engine oils primary and most important job. No other motor oil protects against wear better than AMSOIL. PERIOD! Not only did AMSOIL bring you the first synthetic, they were the first to introduce the concept of extended drain intervals. Can you name ONE other oil company that will GUARANTEE their product for 25,000 miles? AMSOIL has been doing so for over 35 years.

Whether you're a car owner looking for premium synthetic motor oil, a business owner looking to add a successful product line to your shelves or a fleet owner looking to cut your operating expenses, we hope you'll find everything you're looking for here. Tour our site and learn the facts! Compare AMSOIL's performance and properties to the other guys. Yes, AMSOIL costs more, but remember, you ALWAYS get what you pay for. But as you will see, using AMSOIL synthetic oils will actually save you money, and you'll be giving your engine the best protection you can buy at the same time!

At BestSynthetic.com, our goal is to be the most informative AMSOIL Dealer website on the web, which includes not just information on AMSOIL products, but educating people about synthetics, lubrication, car care and more. Please contact us with any questions or suggestions at any time.
The Company of Firsts!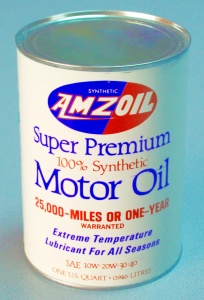 First to develop an API-rated 100 percent synthetic motor oil.
First to introduce the concept of "extended drain intervals" with a recommended 25,000-mile/1-year drain interval.
First U.S. company to utilize the NOACK volatility test as a standard of performance excellence.
First to produce synthetic motor oils for diesel engines, racing engines, turbo and marine engines.
First to introduce synthetic oils that legitimately contribute to improving fuel efficiency.
First to manufacture synthetic gear lube for automotive use.
First to manufacture a 100:1 pre-mix synthetic 2-cycle oil.
First to manufacture a synthetic automatic transmission fluid for automotive use.
AMSOIL and Racing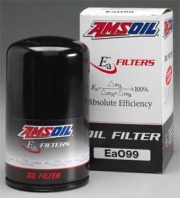 Many oil companies produce specialty racing oils for elite groups and do not offer them to the general public. For instance, several popular oil manufacturers produce racing oils offered only to NASCAR racers. AMSOIL receives inquiries as to why the company does not offer "special," higher-quality or NASCAR oils.

However, all AMSOIL synthetic motor oils are already formulated to a higher level than competitors' oils, and AMSOIL Dominator Synthetic Racing Oils are no exception. They provide maximum performance and superior protection to all racers, regardless of their level of competition. The same AMSOIL Dominator Synthetic Racing Oils that are used in the engines of AMSOIL corporately-sponsored racers such as Scott Douglas and Brady Smith are available to everyone.

Every professional race car in the world uses synthetics, and most of them have been using AMSOIL for decades. Many have a lot of money at stake with their "big oil" sponsors, who want you to believe that what is advertised on the car is what's running in the engine.

Indy Car racing legend Bobby Unser spoke at the AMSOIL 30th Anniversary Convention. Unser is a 3-time Indy 500 winner, has 25 overall Indy Car wins and is a 13-time Pikes Peak Hill Climb winner. He told the audience how his race car differentials could not survive more than one race up Pikes Peak without needing to be rebuilt, until he started using AMSOIL lubricants. This experience in Bobby's early years of racing began his long relationship with AMSOIL synthetic motor oil and lubricants in all his race cars. Bobby went on to say that "AMSOIL is the Best Synthetic Lubricant made, the Standard to which all others are judged." Hear it from Bobby himself in the video below.

Extended Drain Intervals mean Less Waste Oil, Less Pollution, a Cleaner Environment
"Improperly disposed used oil," according to the Environmental Protection Agency, "is the largest single source of oil pollution fouling our nation's waters. According to the American Petroleum Institute, it amounts to "up to 200 million gallons of used motor oil... dumped every year down sewers, drains or in the ground." API reminds us, too, that, "A single quart of oil can foul thousands of gallons of water."... Continue reading this article
---
AMSOIL News Updates
Where to Find AMSOIL Locally
The Original, 1972
There was a time when people weren't sure what synthetic oil really was. AMSOIL, the company that brought this new technology to the passenger car market in 1972, didn't have the deep pockets of the major oil companies, and this new kind of oil was something of a mystery to car owners, and seemed expensive. Conventional oil had become a commodity and was used as a loss leader by the nation's auto parts outlets. One thing for certain, once you "got it" you didn't go back.
Twenty years later, things began to change. Due in part to pressures to improve fuel economy, and in part due to the increased performance demands of internal combustion engines, most of the major oil companies followed the AMSOIL lead and began to add synthetic oil to their product lineups. What they didn't have, however, was the two decades experience in formulating premium synthetic lubricants for any and every kind of engine application, and the lessons learned from billions of miles service by real life customers.
In the beginning people asked what it was. Today, people understand the value of AMSOIL synthetic oils and and fluids, and the question now asked is, "Where can I find it?"
AMSOIL is available at our online store at
amsoil.com
, but you can also use our
Online Locator
to find an AMSOIL Dealer or retail outlet in your own home town.
For a great video about our roots and our history, visit
amsoil.com/about
and see what we're really all about.
-
Help Us Find the Stolen Vintage Motorcycles
we did a blog story here
about the coast-to-coast motorcycle adventure called The Cannonball Run, a long-distance marathon on vintage motorcycles. American Iron editor Buzz Kanter and three team mates were making the run again this year, and AMSOIL was helping keep their bikes lubed for the duration.
Yesterday news came out that the motorcycles of four other riders were stolen, a heartbreaking way to be taken out of an event like this which ought to be a joyous, even if grueling, group experience.
We're posting the story here in the hopes that if you know people who know people we want to help get the word out to you. The four vintage Harley-Davidsons were stolen from the Hotel Murano in Tacoma, Washington. There's a $20,000 reward being offered by Team Carson Classic Motors.
The news broke
here at the Cycle World website
where you can read full details on the types of motorcycles that were taken and what you can do to help apprehend the criminals.
-
Why is there a time limit – in addition to a mileage limit – on motor oil?
Even when you're not driving, chemical changes take place within motor oil that lead to degradation and the need for an oil change. Oxidation is a prime culprit. The interaction between oxygen molecules and motor oil molecules naturally leads to chemical breakdown. Just as oxygen causes a cut apple to brown or exposed metal to rust, it breaks down base oils and reduces motor oil's effectiveness. Although synthetic base-oil molecules are naturally much more resistant to oxidation than conventional base-oil molecules, they eventually succumb to oxidation's attack. Oxidation can lead to increased oil viscosity, which negatively affects energy efficiency. It also causes the formation of harmful deposits and sludge.
Your vehicles are also subjected to temperature swings, even when not in use. Temperature swings cause condensation to form inside the engine, leading to water contamination. Not driving for extended periods – or taking short trips that don't allow the engine to fully warm up – allows water to remain in the oil rather than evaporating and exiting through the tailpipe. Water contributes to engine corrosion.
When you do drive, contaminants form as natural byproducts of combustion. Acids lead to sludge formation and corrosion, and those acids and other contaminants continue to affect chemical changes in the oil, even while not driving.
Signature Series Synthetic Motor Oil
XL Synthetic Motor Oil
OE Synthetic Motor Oil
European Car Synthetic Motor Oil
Photo credits: (c) Can Stock Photo
-
National Truck Driver Appreciation Week: Keep On Truckin'
Here's
an interesting infographic
with a variety of interesting facts about American truckers. Some of the things you might learn that you didn't know include the number of commercial trucks in the U.S., the average age of today's truckers, how many miles per year the average trucker drives, the five top movies for truck lovers, and comparisons between cars and trucks in terms of engine size, horsepower and miles driven. And much more!
In short, there's probably a lot you don't know about the trucking industry.
Americans are more dependent on the trucking industry than most Americans are aware of. This article is very instructive in with regards to
what would happen if all trucking were to cease
today. Not only are our food and medical supplies dependent on trucking, our stores would eventually be out of stock and our gas stations out of fuel. Eventually, in much of the country our clean water supplies would be threatened and life as we know it will no longer be taken for granted.
The power to deliver all these goods comes from engines and drivetrains which require lubrication to operate properly. Just as we take all this shipping activity for granted, a lot of people (including truckers) take their lubricants for granted and do not realize that a premium synthetic oil can actually make a difference in fuel economy and bottom line savings. In one
diesel fleet fuel economy study
, AMSOIL synthetic drivetrain lubricants were shown to increase fuel economy in short-to-medium haul trucking applications by 6.54 percent.
Another EPA Federal Test Procedure
demonstrated how switching to
AMSOIL Premium API CJ-4 5W-40 Synthetic Diesel Oil
generated fuel economy improvements of 1.25 to 3.10% compared to conventional 15W-40 diesel oil.
The trucking industry accounts for 12.8% of all fuel purchased in the United States. Could this be reduced a little if we switched all these fleets to AMSOIL?
For what it's worth... we're grateful for our nation's truckers, male and female, young and old. Keep on truckin'.
-
Sled Rehab Provides a Thrill for Three at Haydays
-
http://www.coloradotreesolutions.com - mechanicsthatcometoyou - philadelphiaroofingprofessionals.com - http://www.newyorksecuritysystempros.com
Visit RssFeedReader
Credit Repair
We're now on Facebook!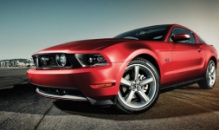 Buy at wholesale price!
Preferred Customers buy at dealer cost and save 25%!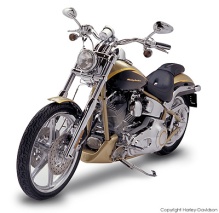 Not sure which products to get for your vehicle? Use the Vehicle Lookup Guide.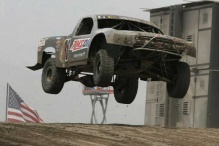 AMSOIL Distributor Opportunities
Start your own home business based on a proven superior product. Very low startup costs.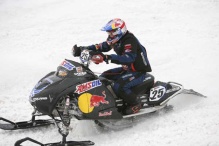 Sell AMSOIL products in your shop or store. Click here for information on AMSOIL retail accounts.

Does your business purchase lubricants for its equipment? Click for information about AMSOIL commercial accounts! Extend your equipment's life and reduce costs!