AMSOIL Distributor

Click the arrows to the left and right to scroll through the panels.

No other oil protects against wear better than AMSOIL

Reformulated, Repackaged XL Synthetic Motor Oils!
Previous
Next
Welcome to BestSynthetic.com! - Your source for AMSOIL Synthetic Motor Oil.
The big oil companies offer lots of slick fluffy marketing claims like "Nothing outperforms Mobil 1", but offer no proof or facts. The truth is, AMSOIL synthetic oil outperforms Mobil 1 and all other conventional and synthetic lubricants. And we have the proof to back it up. They don't, which is why they can only use slogans. AMSOIL, the First in Synthetics.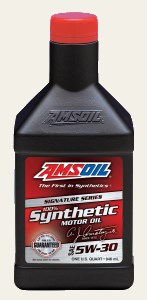 "Our Company makes the best lubricants in the world, period, and challenges anyone or any company to prove us wrong! That won't happen because our competitors know it's true." -A.J. Amatuzio, President & CEO.

Wear prevention is an engine oils primary and most important job. No other motor oil protects against wear better than AMSOIL. PERIOD! Not only did AMSOIL bring you the first synthetic, they were the first to introduce the concept of extended drain intervals. Can you name ONE other oil company that will GUARANTEE their product for 25,000 miles? AMSOIL has been doing so for over 35 years.

Whether you're a car owner looking for premium synthetic motor oil, a business owner looking to add a successful product line to your shelves or a fleet owner looking to cut your operating expenses, we hope you'll find everything you're looking for here. Tour our site and learn the facts! Compare AMSOIL's performance and properties to the other guys. Yes, AMSOIL costs more, but remember, you ALWAYS get what you pay for. But as you will see, using AMSOIL synthetic oils will actually save you money, and you'll be giving your engine the best protection you can buy at the same time!

At BestSynthetic.com, our goal is to be the most informative AMSOIL Dealer website on the web, which includes not just information on AMSOIL products, but educating people about synthetics, lubrication, car care and more. Please contact us with any questions or suggestions at any time.
The Company of Firsts!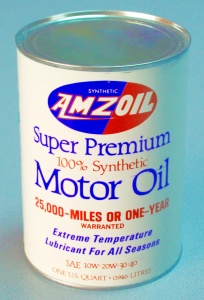 First to develop an API-rated 100 percent synthetic motor oil.
First to introduce the concept of "extended drain intervals" with a recommended 25,000-mile/1-year drain interval.
First U.S. company to utilize the NOACK volatility test as a standard of performance excellence.
First to produce synthetic motor oils for diesel engines, racing engines, turbo and marine engines.
First to introduce synthetic oils that legitimately contribute to improving fuel efficiency.
First to manufacture synthetic gear lube for automotive use.
First to manufacture a 100:1 pre-mix synthetic 2-cycle oil.
First to manufacture a synthetic automatic transmission fluid for automotive use.
AMSOIL and Racing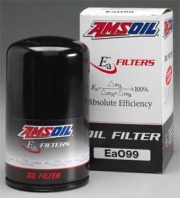 Many oil companies produce specialty racing oils for elite groups and do not offer them to the general public. For instance, several popular oil manufacturers produce racing oils offered only to NASCAR racers. AMSOIL receives inquiries as to why the company does not offer "special," higher-quality or NASCAR oils.

However, all AMSOIL synthetic motor oils are already formulated to a higher level than competitors' oils, and AMSOIL Dominator Synthetic Racing Oils are no exception. They provide maximum performance and superior protection to all racers, regardless of their level of competition. The same AMSOIL Dominator Synthetic Racing Oils that are used in the engines of AMSOIL corporately-sponsored racers such as Scott Douglas and Brady Smith are available to everyone.

Every professional race car in the world uses synthetics, and most of them have been using AMSOIL for decades. Many have a lot of money at stake with their "big oil" sponsors, who want you to believe that what is advertised on the car is what's running in the engine.

Indy Car racing legend Bobby Unser spoke at the AMSOIL 30th Anniversary Convention. Unser is a 3-time Indy 500 winner, has 25 overall Indy Car wins and is a 13-time Pikes Peak Hill Climb winner. He told the audience how his race car differentials could not survive more than one race up Pikes Peak without needing to be rebuilt, until he started using AMSOIL lubricants. This experience in Bobby's early years of racing began his long relationship with AMSOIL synthetic motor oil and lubricants in all his race cars. Bobby went on to say that "AMSOIL is the Best Synthetic Lubricant made, the Standard to which all others are judged." Hear it from Bobby himself in the video below.

Extended Drain Intervals mean Less Waste Oil, Less Pollution, a Cleaner Environment
"Improperly disposed used oil," according to the Environmental Protection Agency, "is the largest single source of oil pollution fouling our nation's waters. According to the American Petroleum Institute, it amounts to "up to 200 million gallons of used motor oil... dumped every year down sewers, drains or in the ground." API reminds us, too, that, "A single quart of oil can foul thousands of gallons of water."... Continue reading this article
---
AMSOIL News Updates
Three Winners Will Get their Snowmobiles Upgraded at Hay Days
Josh Bretzman's '06 Sno Pro 440
A couple weeks ago we announced a Sled Rehab contest in which three snowmobile enthusiasts would be given a sled rehab at Hay Days. Three sleds will receive a full sled makeover to include a custom graphics kit, skis, hand guards, clutch kit and premium AMSOIL products for snowmobiles.
Facebook fans and followers of AMSOIL Racing had the opportunity to post photos of their sleds along with a brief explanation as to why it needed of a transformation. The sleds were voted on and the top three vote-getters received an FXR clothing prize package valued at approximately $500.00 along with all the rest of the goods.
Tom TeBeest compares his sled to Betty White.
The partners in this giveaway include Scheuring Speed Sports, ISOC, Straightline Performance, Woody's, C&A Pro Skis, Action Graphics, Rox Speed FX, FXR and Sled Head 24/7 with the total prize package valued at approximately $1,500. In addition to the upgrades mentioned above the winning snowmobiles will receive a custom sled wrap from Action Graphics and AMSOIL Interceptor, Chain Case Oil and Waterproof Grease. In short, these sleds will soon be ready for winter.
Overall winner Josh Bretzman says he loves his sled but doesn't have the time and money to fix it up. This is a great way to start the new season for Josh.
Thomas TeBeest says, "My TNT just doesn't 'DOO it for me anymore! This '08 MXZ TNT 500ss is still the best bang for your buck on the snow. It runs like a top, handles great and is a ball to ride! The new iron is sharp but how can I justify getting a new sled when this one has all I need including push-button electric start? And with only 3400 miles, it's barely broken in! The downside is it looks like every other MXZ on the trail. I mean, it is BONE stock except for the accessory windshield. Next to the new sleds it just begs for attention. It sure could use some new life!"
Thomas adds this kicker: "She's alot like Betty White... She may be gettin' old but she's still a heckuva gal-- she's just long overdue for a makeover! Hey AMSOIL -- pimp my ride!!!"
That's just what we'll be doing at Hay Days.
The third sled to get a makeover that weekend will be Traci Leonard's machine. "I moved to the U.P of Michigan 1 year ago primarily for my love of snowmobiling. I had a Firecat previously and bought a 2005 M6 when I moved here. I absolutely love it and ride at least 5 days a week 5 months of the year. It runs great but I would be more than ecstatic to get a new look and spunk to this nearly 10 year old sled. I am a girl and want to make a statement to all the male riders here in the U.P.!"
You can tell that this girl just wants to have fun.
Hay Days is just around the corner. Let it snow!
-
Which is correct, Preventive or Preventative maintenance?
This car could have used a little more TLC.
There are a number of language experts who see a decline in the quality of our language due to things like texting and the internet. This problem of misusing language, however, precedes the digital age. In various parts of the country people say they will borrow you a dollar when they mean lend. Other words frequently mixed up include accept and except, principal and principle, stationary and stationery,
and a host of others
.
So what is it when we come to preventive maintenance. In many places we see
preventative
maintenance, and in others it is the shorter
preventive
.
According to Wikipedia (with a disclaimer that the article needs verification for accuracy) the proper word is
preventive
maintenance.
Preventive maintenance (PM) has the following meanings:
1. The care and servicing by personnel for the purpose of maintaining equipment and facilities in satisfactory operating condition by providing for systematic inspection, detection, and correction of incipient failures either before they occur or before they develop into major defects.
2. Maintenance, including tests, measurements, adjustments, and parts replacement, performed specifically to prevent faults from occurring.
The primary goal of maintenance is to avoid or mitigate the consequences of failure of equipment. This may be by preventing the failure before it actually occurs which Planned Maintenance and Condition Based Maintenance help to achieve. It is designed to preserve and restore equipment reliability by replacing worn components before they actually fail. Preventive maintenance activities include partial or complete overhauls at specified periods, oil changes, lubrication and so on. In addition, workers can record equipment deterioration so they know to replace or repair worn parts before they cause system failure. The ideal preventive maintenance program would prevent all equipment failure before it occurs.[citation needed]
There is a controversy of sorts regarding the propriety of the usage "preventative."
In point of fact, whatever you call it, the real question is, are you doing it?
Routine checking of fluid levels and tire pressure are just two of the responsibilities that come with owning a car or truck. The best way we know to make sure you change your oil at proper intervals is to
park your maintenance information in MyAMSOILGarage
. You can store maintenance for all your vehicles in one location, get product recommendations and email reminders that it's about that time. Best of all, it's free.
-
Crandon Prepares for Big Labor Day Tradition: The TORC Series AMSOIL Cup
Earlier this month at the Buffalo Chip in Sturgis.
With more than 2,000 camping spots already reserved and brisk ticket sales, it's evident that the town of Crandon was on to something good when they began nurturing an enthusiastic fan base to celebrate short-course off-road racing. Labor Day Weekend is all about making Crandon International Raceway "the place to be" as once again throngs descend on this remote Wisconsin town to see the TORC Off-Road World Championship presented by AMSOIL. This will be the 45th running of this end of summer classic.
For more information on the AMSOIL Cup and our AMSOIL Super Team visit
amsoilracing.com.
You can also follow
this link
for more details about the weekend ahead.
Chad Hord, high flying earlier this year at Crandon I.
-
What's the difference between a gasoline and a diesel engine?
There was a time when you knew the vehicle next to you at a stoplight was a diesel. The engine clattered and there was usually that acrid diesel smell. But times have changed and for all you know that quiet little car next to you at the intersection has a diesel engine under the hood.
Although the number of diesel cars on the road is still under a million, it's a fast growing segment of the industry. According to
an article that appeared in Forbes
last year, "Automakers are adding diesel vehicles because of higher Corporate Average Fuel Economy standards, which will climb to 54.5 miles per gallon by 2025. Diesel engines are 20 percent to 40 percent more fuel efficient than equivalent gasoline engines." And they've gotten quieter, too.
We're all familiar with the name "diesel" but many people are not aware of what a diesel engine is or why it's different from the gasoline powered engines most of us drive. Here's a very brief tutorial.
1. The pistons in a gasoline engine compress a mixture of gasoline and air, which is ignited with a spark from a spark plug, while a diesel engine creates heat by compressing air only. The fuel is injected into the compressed air, where the heat ignites it.
2. Diesel engines are more efficient than gasoline engines because their compression ratios are higher. Diesel engines compress at ratios between 14:1 and 25:1, while gasoline engines compress at ratios between 8:1 and 12:1.
3. Diesel fuel is more efficient than gasoline due to its higher energy density. One gallon of diesel fuel contains approximately 147,000 BTU, while one gallon of gasoline contains about 125,000 BTU.
How all this plays out in the future is anyone's guess. But at least you'll know how the two kinds of engines are different and why many people are expecting the diesel market to continue growing.
Own a diesel? Here's more information on
AMSOIL synthetic diesel oils
.
Illustration credit: (c) Can Stock Photo
-
AMSOIL Street Rodder Road Tour Takes in Motor City
The 2014 AMSOIL Street Rodder Road Tour is over halfway through, and it's been quite a ride so far for Jerry Dixey and crew. Participants just finished what might be the best round yet with the Autopalooza.org Tour taking them through the historic automotive sights and sounds only found in upper Michigan. A full week of access to museums, car collections and other famed automotive attractions awaited them as they made their way towards the final destination at the Woodward Dream Cruise in Detroit, Mich. The Woodward Dream Cruise has become one of the biggest car events in the world, drawing in over one million people and spanning over 13 miles. Road Tourians enjoyed VIP status at the heart of the scene under the hospitality tent awaiting their arrival. The view of endless custom street rods, hot rods, muscle cars and everything in between was excellent with prime seating for tour participants. At the end of the last day, the 1959 Impala leading the tour rolled down Woodward Ave to cheers and applause from spectators.
There is still time to register for any of the remaining excursions in the 2014 AMSOIL Street Rodder Road Tour. If you own a street rod this is the ideal opportunity to hit the open road with fellow enthusiasts. For those that don't a street rod, be sure to
check out the schedule
and make plans to attend any of the stops along the way.
Just watching the river of cars flow by.
-
www.coloradotreesolutions.com - http://www.philadelphiaroofingprofessionals.com - philadelphiaroofingprofessionals.com - coloradotreesolutions.com
RSS For Web Pages
Fix My Credit Score
We're now on Facebook!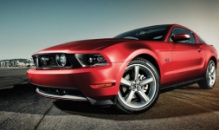 Buy at wholesale price!
Preferred Customers buy at dealer cost and save 25%!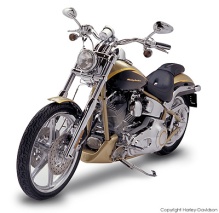 Not sure which products to get for your vehicle? Use the Vehicle Lookup Guide.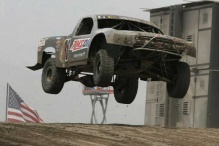 AMSOIL Distributor Opportunities
Start your own home business based on a proven superior product. Very low startup costs.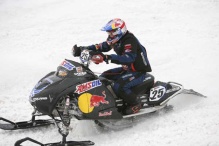 Sell AMSOIL products in your shop or store. Click here for information on AMSOIL retail accounts.

Does your business purchase lubricants for its equipment? Click for information about AMSOIL commercial accounts! Extend your equipment's life and reduce costs!