Click the arrows to the left and right to scroll through the panels.

No other oil protects against wear better than AMSOIL

Reformulated, Repackaged XL Synthetic Motor Oils!
Previous
Next
Welcome to BestSynthetic.com! - Your source for AMSOIL Synthetic Motor Oil.
The big oil companies offer lots of slick fluffy marketing claims like "Nothing outperforms Mobil 1", but offer no proof or facts. The truth is, AMSOIL synthetic oil outperforms Mobil 1 and all other conventional and synthetic lubricants. And we have the proof to back it up. They don't, which is why they can only use slogans. AMSOIL, the First in Synthetics.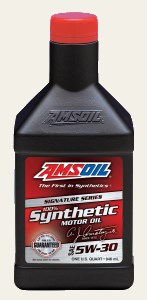 "Our Company makes the best lubricants in the world, period, and challenges anyone or any company to prove us wrong! That won't happen because our competitors know it's true." -A.J. Amatuzio, President & CEO.

Wear prevention is an engine oils primary and most important job. No other motor oil protects against wear better than AMSOIL. PERIOD! Not only did AMSOIL bring you the first synthetic, they were the first to introduce the concept of extended drain intervals. Can you name ONE other oil company that will GUARANTEE their product for 25,000 miles? AMSOIL has been doing so for over 35 years.

Whether you're a car owner looking for premium synthetic motor oil, a business owner looking to add a successful product line to your shelves or a fleet owner looking to cut your operating expenses, we hope you'll find everything you're looking for here. Tour our site and learn the facts! Compare AMSOIL's performance and properties to the other guys. Yes, AMSOIL costs more, but remember, you ALWAYS get what you pay for. But as you will see, using AMSOIL synthetic oils will actually save you money, and you'll be giving your engine the best protection you can buy at the same time!

At BestSynthetic.com, our goal is to be the most informative AMSOIL Dealer website on the web, which includes not just information on AMSOIL products, but educating people about synthetics, lubrication, car care and more. Please contact us with any questions or suggestions at any time.
The Company of Firsts!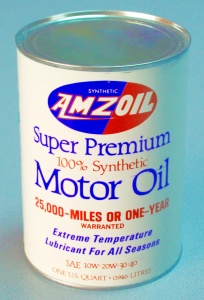 First to develop an API-rated 100 percent synthetic motor oil.
First to introduce the concept of "extended drain intervals" with a recommended 25,000-mile/1-year drain interval.
First U.S. company to utilize the NOACK volatility test as a standard of performance excellence.
First to produce synthetic motor oils for diesel engines, racing engines, turbo and marine engines.
First to introduce synthetic oils that legitimately contribute to improving fuel efficiency.
First to manufacture synthetic gear lube for automotive use.
First to manufacture a 100:1 pre-mix synthetic 2-cycle oil.
First to manufacture a synthetic automatic transmission fluid for automotive use.
AMSOIL and Racing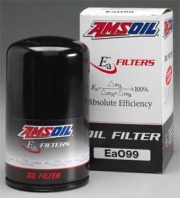 Many oil companies produce specialty racing oils for elite groups and do not offer them to the general public. For instance, several popular oil manufacturers produce racing oils offered only to NASCAR racers. AMSOIL receives inquiries as to why the company does not offer "special," higher-quality or NASCAR oils.

However, all AMSOIL synthetic motor oils are already formulated to a higher level than competitors' oils, and AMSOIL Dominator Synthetic Racing Oils are no exception. They provide maximum performance and superior protection to all racers, regardless of their level of competition. The same AMSOIL Dominator Synthetic Racing Oils that are used in the engines of AMSOIL corporately-sponsored racers such as Scott Douglas and Brady Smith are available to everyone.

Every professional race car in the world uses synthetics, and most of them have been using AMSOIL for decades. Many have a lot of money at stake with their "big oil" sponsors, who want you to believe that what is advertised on the car is what's running in the engine.

Indy Car racing legend Bobby Unser spoke at the AMSOIL 30th Anniversary Convention. Unser is a 3-time Indy 500 winner, has 25 overall Indy Car wins and is a 13-time Pikes Peak Hill Climb winner. He told the audience how his race car differentials could not survive more than one race up Pikes Peak without needing to be rebuilt, until he started using AMSOIL lubricants. This experience in Bobby's early years of racing began his long relationship with AMSOIL synthetic motor oil and lubricants in all his race cars. Bobby went on to say that "AMSOIL is the Best Synthetic Lubricant made, the Standard to which all others are judged." Hear it from Bobby himself in the video below.

Extended Drain Intervals mean Less Waste Oil, Less Pollution, a Cleaner Environment
"Improperly disposed used oil," according to the Environmental Protection Agency, "is the largest single source of oil pollution fouling our nation's waters. According to the American Petroleum Institute, it amounts to "up to 200 million gallons of used motor oil... dumped every year down sewers, drains or in the ground." API reminds us, too, that, "A single quart of oil can foul thousands of gallons of water."... Continue reading this article
---
AMSOIL News Updates
Closing In On 100,000 "Likes"
Some people say social media is supposed to be about people, not businesses.The reality is, most businesses that we know of are made up of people. And the truth is, we appreciate our friends and fans.
Following a business by hitting their "Like" button is useful because it's one way to find out what events they are going to be at, what they will be doing and more.
For the record, we update our Facebook wall daily so you know you'll always have the most current or interesting bytes we can dream up for you, as relevant in importance as the vehicles you drive and the dreams you dream.
Like us today
and you'll soon see what we've dreamed up for when we hit that milestone. The countdown has already begun.
-
Ellis Reflects On Parker 425 and Looks Toward Baja
A few weeks ago we covered Randy Ellis
as he prepared for the Parker 425 Best in the Desert event in Parker, Ariz. This race is an unrelenting journey through 425 miles of desert conditions that can take out even the mightiest of rigs. Its demanding terrain leaves many racers facing flat tires, broken parts and bruised egos as it methodically eliminates competitors along the entire course.
Ellis and his team started strong but ran into an obstacle (literally) almost 300 miles in. They went out in spectacular fashion after a valiant effort, but the Parker 425 had claimed another casualty. Read below for a recap of how it all went down in Ellis' own words.
Off the line at 8:30 a.m. and into the sun for the first 27 miles of dust with very limited sight. We made good time and passed a few cars but kept a reserved pace, it was going to be a long race. We had moved up to 12th on the first lap of 145 miles and pulled into our scheduled pit stop for fuel. The team made a very fast fill and check of the car, and we did not lose any position. About 8 miles out from the pit an unlimited car hit us hard and pushed us off course. Flat tire, but Awesome Burmer changed it fast.
Now on our second lap we could tell the course was getting rougher, but we pushed a little harder and moved up a few more spots. Towards the end of the second lap in 6th position, about 290 miles in, we had a problem. We flew over a road crossing and landed pretty hard and a little sideways, straightened the car up and went to grab 5th gear at about 85 mph. That's when it happened; the steering became unattached from the rack and we kicked a little sideways, straight for a large steel power pole. It was full brakes and hold on, BAM! We hit it with the right front tire. The pole spun us around and we came to a stop in a cloud of dust. Wow, we were OK! Two guys ran up to us and were so excited, saying "DUDE THAT WAS FREAKING AWESOME!!! ARE YOU ALRIGHT?!!!" We both answered yes.
That was the end of the race for us. Broken spindle, steering rack and bulkhead torn off, upper and lower control arms bent, mounts at the chassis bent and numerous other things. All said and done, we ended up 19th in class with a good amount of points to carry forward into the season.
The 2014 Score Baja 1000 will start in Ensanada and end in La Paz, about 1130 miles for 2014. The race is November 12th-16th. "This will take a lot of planning and logistics, we are starting this procedure now," he added. We'll keep you posted.
-
What's Your Take On Driverless Cars?
A Harris Poll showed that
88 percent of U.S. adults would be worried riding in a driverless car
. Nearly 80 percent would worry about equipment failure of some kind, from brakes to sensors. And then there are the liability issues. If your car is driving itself and hits a dog or a child, is it the automaker's fault or yours?
Then there are those who fear a hacker will break into their computer system and either steal the car or maliciously drive it off the road.
The fears are many, and even if 95% of what we worry about never happens, it's going to be a hurdle for those who will be pushing for widespread acceptance. Then again, maybe the up-and-coming generation is going to have a different attitude here, living a life surrounded with technology from cradle-to-grave.
One thing for sure, cars will continue to have maintenance needs, one of these being the need for lubricants to protect engines and drivetrain components. Whatever you drive, make sure you take care of yours.
-
AMSOIL-Lubed 2013 Jeep Wrangler Lands Cover of DUB Magazine
AMSOIL is often approached by extremely talented vehicle builders in search of the best lubricants on the market to complete their masterpieces and ensure they perform as well as they look. Shaun Freilich of Complete Customs in McKinney, TX is no exception, approaching us back in September as he was preparing several project vehicles for SEMA. One of those vehicles was a 2013 Jeep Wrangler to be featured in the Bedrug Truck Liners booth. We couldn't pass up the opportunity to be involved with such an impressive build. As it turned out, neither could DUB Magazine when they saw what he was working with. Freilich's Jeep has landed a cover on the Premiere Issue of their new magazine, hitting newsstands at the end of this month.
Check out a sneak peak of the photos below, and then pick up the next issue of DUB Magazine to see how Freilich's vision for this truck came to be realized.
The following AMSOIL products are installed throughout, giving Freilich peace of mind when it comes to his overall performance.
AMSOIL Signature Series 5W-20 Synthetic Motor Oil
AMSOIL Manual Syncromesh Transmission Fluid 5W-30
AMSOIL Signature Series Multi-Vehicle Synthetic ATF
AMSOIL Severe Gear 75W-90 Gear Lube
AMSOIL Antifreeze and Engine Coolant
AMSOIL Dominator Coolant Boost
AMSOIL Series 500 High-Performance Brake Fluid
AMSOIL Synthetic Multi-Purpose Grease
AMSOIL P.i. Performance Improver Gasoline Additive
-
The Turtle Expedition, Revisited
Turtle Expedition near medieval village of Besalu, Northern Spain
Cat Stevens once sang, "There is so much left to know and I'm on the road to find out."
Well, that seems in part what Gary and Monika Westcott are doing with their Turtle Expedition. It's a global adventure that has been taking them across some of the most remote regions of the world.
As we noted in 2009 the Westcotts have seen more sights, sounds and places in the world than most will in a lifetime. Experienced travelers, they have made it their goal to do the impossible at times. It not only gives them something to talk about, but also something to write about. In addition to adventurers they are writers as well.
In 1996 they drove completely across Russia (including Eastern Siberia) in an adventure both American and Russian experts said could not be done. With 600 miles of driving on frozen Lena River, to arriving at the northernmost city in the world that can be driven to in Hammerfest, Norway, these voyages are not for the faint of heart.
Currently the Turtle Expedition is in Greece, and Wescott writes, "The Turtle V is running like a Swiss watch, or perhaps a little louder. Thanks to the AMSOIL Dual-Filter system we use, we have not had to change the oil now for over 6,000 miles, and it still looks clean." Because of the nature of their travels much of the journeyis in second and third gear at speeds under 35 mph. In Turkey they plan to change the smaller main oil filter and add the necessary
AMSOIL 15-40 Heavy-Duty Diesel/Marine Oil
from their 12-gallon reserve tank built into the Tortuga expedition camper. Their next maintenance is slated for when they reach Kirgizstan and the Chinese border.
You can follow their story and see other fascinating pictures at their
Turtle Expedition website
.
-
Virtual personal training - https://www.youtube.com/watch?v=dkVACY6sjak
RSS For Web Pages
How to Build a List
We're now on Facebook!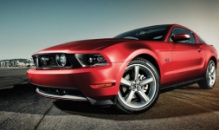 Buy at wholesale price!
Preferred Customers buy at dealer cost and save 25%!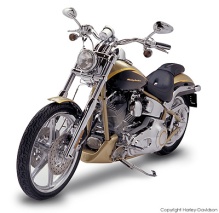 Not sure which products to get for your vehicle? Use the Vehicle Lookup Guide.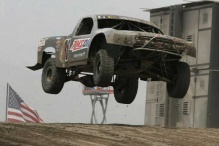 AMSOIL Distributor Opportunities
Start your own home business based on a proven superior product. Very low startup costs.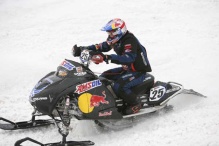 Sell AMSOIL products in your shop or store. Click here for information on AMSOIL retail accounts.

Does your business purchase lubricants for its equipment? Click for information about AMSOIL commercial accounts! Extend your equipment's life and reduce costs!