AMSOIL Saber Outboard Synthetic 100:1 Pre-Mix 2-Cycle Oil (ATP)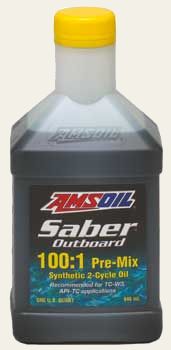 AMSOIL Saber Outboard is formulated with exclusive AMSOIL synthetic base oils and premium additives. Designed for lean mix ratios in two-cycle motors, Saber 2-Cycle Oil has excellent lubricity and cleanliness properties to control friction and prevent wear, plug fouling, ring sticking and exhaust port blocking. AMSOIL Synthetic 100:1 2-Cycle Oils have been protecting and providing improved performance in two-cycle motors since 1973. TC-W3, API TC





Which AMSOIL 2-cycle oil is best for your application?

Saber Outboard (ATO) is specifically designed for outboard motors. It is also very good for personal watercraft, jet boats, motorcycles, snowmobiles and ATVs. Saber Outboard contains a heavy dose of lower temperature dispersant additives that excel at reducing varnish and carbon deposit formation in water-cooled motors. Saber Outboard is a very low smoke, low odor, low toxicity product that produces fewer emissions at 100:1 mix ratios than oils mixed at 50:1. It is formulated to prevent "oil loading" and plug fouling for rapid throttle response, making it ideal for trolling motors. Operators and the environment benefit from the use of Saber Outboard. It is recommended for pre-mix use where TC-W3 or API TC is specified.

AMSOIL, the leader in automotive synthetic lubrication, produced the world's first API qualified synthetic motor oil in 1972. Trust the extensive experience of AMSOIL, The First in Synthetics® , to do the best job protecting your ride.
Applications
AMSOIL Saber 100:1 2-Cycle Oil is recommended for 100:1 mix ratios in normal service. Richer mix ratios may be used where desired.
Typical Technical Properties

AMSOIL Saber Outboard Synthetic 100:1 Pre-Mix 2-Cycle Oil (ATO)

Viscosity @ 100°C, cSt (ASTM D-445)
17.9
Viscosity @ 40°C, cSt (ASTM D-445)
141.2
Viscosity Index (ASTM D-2270)
141
Pour Point °C (°F) (COC) (ASTM D-97)
-33 (-27)
Flash Point °C (°F) (COC) (ASTM D-92)
120 (248)
Fire Point °C (°F) (ASTM D 92)
138 (280)
DANGER: harmful or fatal if swallowed. Contains synthetic lubricant and petroleum distillates. If swallowed do not induce vomiting. Contact a physician immediately. Keep away from fire, heat and open flame. Use with adequate ventilation. Avoid frequent or prolonged skin contact. Flush eyes with water for 15 minutes in case of contact. KEEP OUT OF REACH OF CHILDREN.
We're now on Facebook!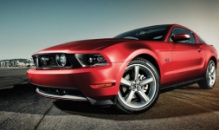 Buy at wholesale price!
Preferred Customers buy at dealer cost and save 25%!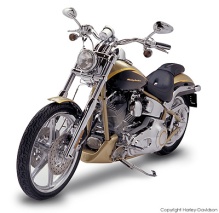 Not sure which products to get for your vehicle? Use the Vehicle Lookup Guide.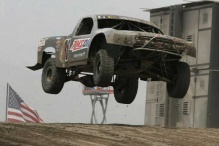 AMSOIL Distributor Opportunities
Start your own home business based on a proven superior product. Very low startup costs.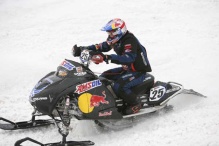 Sell AMSOIL products in your shop or store. Click here for information on AMSOIL retail accounts.

Does your business purchase lubricants for its equipment? Click for information about AMSOIL commercial accounts! Extend your equipment's life and reduce costs!