AMSOIL Synthetic Anti-Wear Hydraulic Oils
Synthetic Anti-Wear Hydraulic Oils
ISO 15, 22, 32, 46, 68 (AW)
Protects hard-working hydraulic systems from the stress of high-pressure, high-load and heavy-duty operations. Remains fluid in cold temperatures for immediate cold-weather flow. Special anti-wear additives and rust inhibitors provide optimum protection to expensive equipment.
AMSOIL Synthetic AW Series Antiwear Hydraulic Oils are shear-stable, long-life lubricants based on high-quality synthetic oil technology. These oils are formulated with a premium additive system that inhibits oxidation to prevent acid formation and viscosity increase and inhibit rust and foam (providing smooth hydraulic operation). AW Oils contain a very effective zinc-based antiwear/antioxidant additive which controls wear in high-speed, high-pressure vane and gear pumps while meeting the lubrication requirements of axial piston pumps with bronze-on-steel metallurgy. AW Oils meet the requirements for Maximum Efficiency Hydraulic Fluid (mehf) and can lower costs and/or increase productivity in mobile equipment by 6 to 15%. Improved pump efficiency can increase hydraulic power, reduce fuel consumption and improve productivity. They are designed for long life and typically reduce maintenance costs by extending drain intervals and reducing labor costs, repairs and downtime.
AMSOIL Synthetic Base Oil Technology
AMSOIL synthetic base oils resist thermal and oxidative breakdown and work to prevent carbon and varnish deposits. The very high viscosity indices, low pour points and lack of paraffins (wax) make these good all-season lubricants well suited for high and low temperature extremes. At high temperatures and pressures, AW Oils provide a good lubricating film and protect components against wear. During cold-temperature operation, equipment starts easier and the need for preheating with sump heaters is reduced. The AW Series base oils also readily separate from water, preventing oil/water emulsions that inhibit lubrication and allowing for longer lubricant life and easier water drainage from the sump.
Performance Features
Extended oil drain intervals
Antiwear protection for high-pressure systems
Recommended for gear, vane and piston pumps
Contain rust, oxidation and foam inhibitors
Designed for extreme temperature operations
Hydrolytically stable and readily separates from water
Improves mobile equipment efficiency (mehf)
Application Recommendation
The correct viscosity grades of AMSOIL Synthetic AW Series Antiwear Hydraulic Oils are recommended for high- and low-pressure gear, vane and piston stationary and mobile hydraulic systems. They meet the performance requirements of all major hydraulic manufacturers and are excellent for general purpose use where extended drain intervals are desired and in severe duty operations where temperature extremes are encountered. Because they are light-bodied and possess very good cold-temperature properties, AWF and AWG are the preferred choices for temperatures below -20°F.

Some applications include machine tools and presses, mobile construction equipment, farming equipment, logging trucks, boom trucks and plastic injection molding machines. The appropriate viscosity grades of AW Oils are also suitable for use in pneumatic tools and spindles.

AMSOIL AW Series Oils are compatible with hydraulic system seals, petroleum hydraulic oils and most synthetic hydraulic oils*. For optimum performance, it is recommended the system be thoroughly drained and, if warranted, cleaned prior to installation. Oil analysis is recommended to maximize oil drain intervals.

* Not compatible with phosphate ester or silicone fluids.
Applications or Requirements
mehf - Maximum Efficiency Hydraulic Fluid
Denison HF-0, HF-1 and HF-2
Vickers M-2950-S and I-286-S
Cincinnati Milacron P-68, P-69 and P-70
U.S. Steel 127 and 136
Racine, variable volume vane pumps
DIN 51524, Part 2 HLP22-HLP68
SEB 181222 HLP22-HLP68
ASTM D-6158 HV
AFNOR E 48-603*
Ford M-6C32
GM LH-04-1, LH-06-1 and LH-15-1
Lee Norse 100-1
Jeffrey No. 87
BF Goodrich 0152
Commercial Hydraulics*
* Except for PM-500 series silver-containing pumps which require R&O additive systems.
AMSOIL Product Warranty
AMSOIL Industrial Lubricants are formulated to meet or exceed accepted industry specifications. AMSOIL warrants that the use of its lubricants will not cause mechanical damage to any mechanically sound equipment when AMSOIL products are used in full compliance with the company's recommendations. However, the purchaser of these lubricants is responsible for determining if these specifications are adequate and proper for the intended application. The AMSOIL warranty is limited to lubricant performance consistent with indicated specifications. No additional warranty, expressed or implied, can be made.
AMSOIL Product Availability
AMSOIL products are available in 5-gallon pails, 30-gallon drums (AWH only), 55-gallon drums, 275-gallon totes and bulk quantities. For 275-gallon totes, please allow two to four weeks for delivery.

AMSOIL Industrial Lubricants are stocked in Superior, Wisconsin and in select regional distribution centers throughout the United States and Canada. AMSOIL will stock additional quantities of lubricants or special order products based on customer requests and regional demands.
Health & Safety
This product is not expected to cause health concerns when used for the intended application and according to the recommendations in the Material Safety Data Sheet (MSDS). An MSDS is available upon request at 715-392-7101 or on our website. Keep out of the reach of children. Don't pollute. Return used oil to collection centers.
Typical Technical Properties

Synthetic AW Series
Antiwear Hydraulic Oils
AWF
ISO 15
AWG
ISO 22
AWH
ISO 32
AWI
ISO 46
AWJ
ISO 68
ISO VG - ASTM D-2422
15
22
32
46
68
VK 100° C cSt - ASTM D-445
4.4
5.9
7.3
9.7
12.3
VK 40° C cSt - ASTM D-445
14.8
20.7
32.0
48.0
67.3
Viscosity Index - ASTM D-2270
237
256
205
192
184
SpGr - g/ml - ASTM D-1298
0.8229
0.8363
0.8408
0.8483
0.8514
Density - lb/gal - ASTM D-1298
6.910
6.964
7.001
7.063
7.089
Flash Point ° C (° F) - ASTM D-92
172 (341)
174 (345)
228 (442)
230 (446)
237 (459)
Fire Point ° C (° F) - ASTM D-92
184 (363)
188 (370)
248 (478)
254 (489)
256 (493)
Pour Point ° C (° F) - ASTM D-97
<-60
(<-76)
<-60
(<-76)
<-51
(<-60)
<-47
(<-53)
<-45
(<-49)
Four-Ball Wear Test - ASTM D-4172B (40 kg, 1200 rpm, 75° C, 60 min.)
0.48
0.45
0.45
0.45
0.45
Copper Strip Corrosion Test - ASTM D-130
1A
1A
1A
1A
1A
Foam - ASTM D-892
Sequence I, II, III Test End
0/0/0
0/0/0
0/0/0
0/0/0
0/0/0
Dielectric Strength - ASTM D-877 Voltage, kV AC
43.60
43.60
46.20
45.40
45.40
Demulsibility - ASTM D-1401 Oil/Water/Cuff (min)
40/40/0 (15)
40/40/0 (15)
40/40/0 (10)
40/40/0 (10)
40/40/0 (10)
Rust Test - ASTM D-665 A & B
Fresh Water and Synthetic Sea Water
Pass
Pass
Pass
Pass
Pass
We're now on Facebook!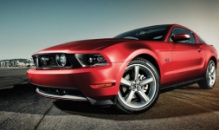 Buy at wholesale price!
Preferred Customers buy at dealer cost and save 25%!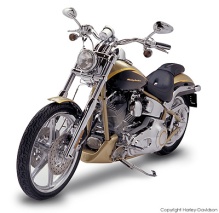 Not sure which products to get for your vehicle? Use the Vehicle Lookup Guide.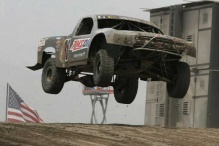 AMSOIL Distributor Opportunities
Start your own home business based on a proven superior product. Very low startup costs.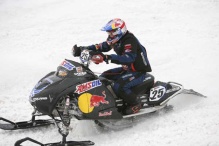 Sell AMSOIL products in your shop or store. Click here for information on AMSOIL retail accounts.

Does your business purchase lubricants for its equipment? Click for information about AMSOIL commercial accounts! Extend your equipment's life and reduce costs!