AMSOIL Synthetic Fifth Wheel & Open Gear Compound (GFW)

Stays in place and protects over a broad temperature range without flaking in low temperatures or softening in high temperatures. Excellent for fifth wheel applications, with a convenient aerosol spray application that creates less mess. Designed to resist water washout. Can also be used in open gear applications.
AMSOIL Synthetic Fifth Wheel and Open Gear Compound (GFW) is based on proprietary technology resulting in a lubricant that does not use asphaltic materials, residual compounded oils or diluent solvents as part of the lubricant formulation.* Typical gear compounds are composed of asphaltic and residual oils cut with solvent to ease application and use. Synthetic GFW does not require solvents to assist the product in application and use, even in cold weather.
*Aerosol spray contains a solvent that evaporates quickly leaving a solvent-free film of material on treated surfaces.
Wide Operating Temperature Range
AMSOIL GFW performs well in cold temperatures and won't drip off at high temperatures, reducing the need for frequent rlubrication.
Adhesion to Metal
AMSOIL GFW provides excellent adhesion to metal surfaces in cold and hot temperatures. Tackiness allows it to stay in place in high-speed applications, even when applied to open gears or chains. Spray formulation offers quick and easy application.
Resists Water Washout
AMSOIL GFW repels water, protects metal parts from rust corrosion and stays in place to protect gears from wear.
Handles Heavy Loads
AMSOIL GFW provides a tough grease film to handle heavy loads and prevent metal parts from contacting.
Performance Features
Excellent resistance to water washout
Environmentally preferable to solvent-containing formulations
Protects ferrous surfaces from rust
Excellent adhesion to metal surfaces
Forms a tacky, tenacious film
Heavy load-carrying and extreme-pressure performance
Stays pliable at cold temperatures and does not flake off
Applications
AMSOIL GFW may be applied to fifth-wheels, open gears, chains, flexible couplings, sliding surfaces of drag lines and shovels, construction equipment, dredging equipment or any application where a heavy, tenacious lubricant is required.
Performance Data
AMSOIL Synthetic 5th Wheel and Open Gear Compound meets the AGMA 14R and NLGI #1 performance specifications.
Installation
AMSOIL Synthetic 5th Wheel and Open Gear Compound is fully compatible with other fifth-wheel and open gear compounds and may be applied to surfaces previously treated with other fifth-wheel and open gear compounds.
Product Availability
AMSOIL Synthetic 5th Wheel and Open Gear Compound is available in 11.5 oz. aerosol spray cans.
Typical Technical Properties
AMSOIL Synthetic Fifth Wheel and Open Gear Compound (GFW)
Thickener
Silica
NLGI Consistency Grade
1
Penetration (ASTM D-217) Unworked 25°C
295
Dropping Point (ASTM D-566) °F
500+
AGMA Grade
14R
Rust Protection (ASTM D-1743)
Pass
Oil Viscosity, 100° C, cSt
625
Water Washout (ASTM D-1264) 80°C, % loss
<10
Odor
bland
Texture
adhesive/tacky
Color
White
We're now on Facebook!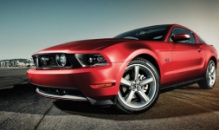 Buy at wholesale price!
Preferred Customers buy at dealer cost and save 25%!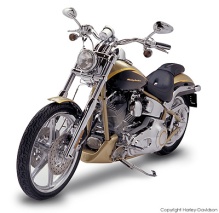 Not sure which products to get for your vehicle? Use the Vehicle Lookup Guide.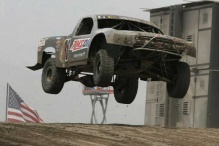 AMSOIL Distributor Opportunities
Start your own home business based on a proven superior product. Very low startup costs.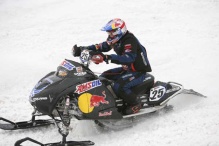 Sell AMSOIL products in your shop or store. Click here for information on AMSOIL retail accounts.

Does your business purchase lubricants for its equipment? Click for information about AMSOIL commercial accounts! Extend your equipment's life and reduce costs!