AMSOIL hp Injector Synthetic 2-Cycle Oil (HPI)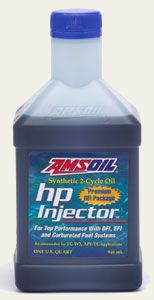 Excellent for all outboard motors with a performance emphasis on modern direct fuel injected (DFI) technology. Also recommended for personal watercraft, jet boats, motorcycles, snowmobiles and ATVs. Injector use or 50:1 premix. NMMA TC-W3, API TC





Which AMSOIL 2-cycle oil is best for your application?

hp Injector is a precise synthetic formulation that exceeds the lubrication demands of modern two-cycle motors. Today's two-cycle outboard motors operate at higher temperatures and at leaner oil and fuel ratios than older motors. This difficult operating environment requires proper lubrication technology to keep motors running long and strong. hp Injector is a premium lubricant engineered with AMSOIL synthetic base oils and MAXDOSE advanced additives. It contains up to 30 percent more additives than other TC-W3 two-cycle oils for "super clean" operation. And because AMSOIL synthetic oils are more durable, they are perfect for lean mixture operations. In addition, this AMSOIL exclusive product produces low smoke and odor and has low aquatic toxicity properties, making it ideal for boats.
Superior performance in DFI outboard motors
Reduces piston and combustion chamber deposits
Protects against "ring jacking" common to DFI outboards
Low smoke, low odor product
Contains up to 30 percent more additives for "super clean" operation
Reduces wear for long engine life
Protects against rust
Multi-functional and recommended for use in many two-cycle motors
Low aquatic toxicity
Recommended for use as injection oil or at a 50:1 pre-mix
hp Injector improves engine life. It helps prevent deposits that cause ring sticking and ring jacking (carbon build-up behind the ring, forcing it outward), a phenomenon that occurs in modern DFI outboard motors. hp Injector reduces wear. It has excellent lubricity properties and provides a good lubricating oil film, protecting pistons and bearings. hp Injector protects against rust, an important feature where motors are subjected to water. hp Injector provides superior performance in direct fuel injected (DFI), semi-direct fuel injected (SDI), electronic fuel injected (EFI) and carbureted outboard motors, as well as other recreational equipment.

AMSOIL, the leader in automotive synthetic lubrication, produced the world's first API qualified synthetic motor oil in 1972. Trust the extensive experience of AMSOIL, The First in Synthetics® , to do the best job protecting your ride.
Applications
hp Injector is recommended for use in all two-cycle outboard motors including, but not limited to, Mercury® EFI & Optimax®, Johnson® and Evinrude® FICHT® and E-TEC, Yamaha® HPDI, Nissan® and Tohatsu® TLDI®, Suzuki®, Mariner® and Force®. Also recommended for use in all two-cycle personal watercraft and jet boats, as well as snowmobiles, motorcycles and ATVs.

Use as injection oil or as 50:1 pre-mix (2.6 oz. per U.S. gallon of gas) where NMMA TC-W3 or API TC oils are specified. Compatible with mineral and synthetic TC-W3-type two-cycle oils, however, mixing two-cycle oils should be minimized.
Typical Technical Properties

AMSOIL hp Injector Synthetic 2-Cycle Oil (HPI)

Viscosity @ 100°C, cSt (ASTM D-445)
8.5
Viscosity @ 40°C, cSt (ASTM D-445)
46.8
Viscosity Index (ASTM D-2270)
160
Pour Point °C (°F) (COC) (ASTM D-97)
-46 (-51)
Flash Point °C (°F) (COC) (ASTM D-92)
86 (187)
Fire Point °C (°F) (ASTM D 92)
86 (187)
DANGER: harmful or fatal if swallowed. Contains synthetic lubricant and petroleum distillates. If swallowed do not induce vomiting. Contact a physician immediately. Keep away from fire, heat and open flame. Use with adequate ventilation. Avoid frequent or prolonged skin contact. Flush eyes with water for 15 minutes in case of contact. KEEP OUT OF REACH OF CHILDREN.
We're now on Facebook!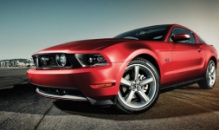 Buy at wholesale price!
Preferred Customers buy at dealer cost and save 25%!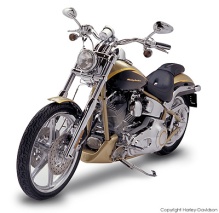 Not sure which products to get for your vehicle? Use the Vehicle Lookup Guide.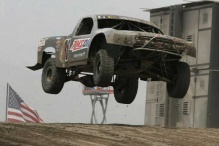 AMSOIL Distributor Opportunities
Start your own home business based on a proven superior product. Very low startup costs.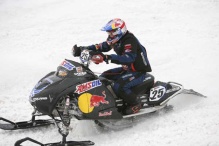 Sell AMSOIL products in your shop or store. Click here for information on AMSOIL retail accounts.

Does your business purchase lubricants for its equipment? Click for information about AMSOIL commercial accounts! Extend your equipment's life and reduce costs!