Mothers® California Gold®/Original Products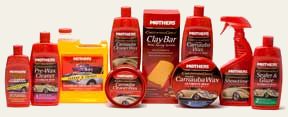 Mothers California Gold/Original products are optimal for detail-oriented vehicle owners who have time for a weekend clean-up and detail jobs. These products are ideal for use for car shows or other opportunities to show off the true beauty of a vehicle.
California Gold Car Wash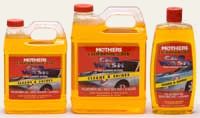 Created with a careful balance of powerful cleaning and exacting care, vehicles can be washed thoroughly while still protecting waxing with this product. California Gold Car Wash is strong enough to wash away dirt, road film, bugs, bird droppings, airborne pollutants and other grime, without removing wax or dulling the paint. Mothers' pH balanced, super-sudsy cleaner also resists water spotting.
California Gold Clay Bar Paint Saving System
Created to remove the particulate debris and contaminants that washing can't, this exclusive Clay Bar System will remove embedded grains of metal, tree sap, airborne environmental deposits and paint overspray. Better yet, it isn't hazardous to paint. Use Mothers Clay Bar to get rid of paint-fouling grime and pave the way for complete waxing.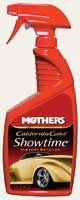 California Gold Showtime Instant Detailer
Treat paint to a Showtime sparkle that's wet and striking. Whether to clear a layer of dust or prepare for the judges, use Showtime Instant Detailer. Its unique formula will clean off fingerprints, smudges and dust, and hide minor imperfections and spiderwebbing. Showtime is designed with color enhancers and shine fortifiers, ready whenever the vehicle needs to look freshly detailed.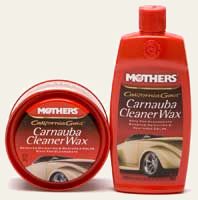 California Gold Carnauba Cleaner and Wax
Original formula Carnauba Cleaner Wax is designed to be the one-step plan for paint preservation. Cleaner Wax is formulated to clean and protect in just one application. The same Brazilian #1 yellow carnauba is used that makes this Pure Carnauba Wax so special, and combined it with a light polish that will smooth minor flaws and make paint snap. Carnauba Cleaner and Wax is especially effective on fiberglass and gel coats.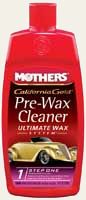 California Gold Pre-wax Cleaner - Step #1
This is the foundation of the Ultimate Wax System, preparing paint for Sealer & Glaze and Pure Carnauba Wax. Pre-Wax Cleaner removes oxidized paint, old wax buildup and other contaminants, cleaning and shining paint. This mild polish smoothes the edges of larger imperfections and removes small scratches. Paint's appearance is dependent on a good polishing—Mothers Pre-Wax Cleaner should be used at least once or twice a year.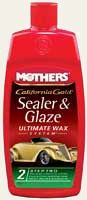 California Gold Sealer and Glaze - Step #2
Regular application of Mothers Sealer & Glaze will increase paint's depth and luster. Whatever the color, it will give paint added character and a brilliant, glowing shine. Sealer and Glaze fills and hides minor swirls and defects, minimizing unsightly visual imperfections. It also contains a super-fine polish that further improves paint's surface. Sealer & Glaze is key to giving both light and dark colors a perfect finish.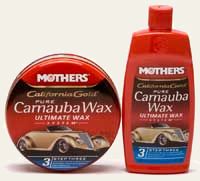 California Gold Pure Carnauba Wax - Step #3
The final step on the path to a beautiful finish. Mothers Pure Carnauba Wax is made with the finest Brazilian #1 yellow carnauba for superior shine and protection. Natural Formula is non-abrasive, so it can be used frequently as desired. More than once coat can be applied to keep efforts well protected. For unsurpassed shine, depth and protection, trust Mothers Ultimate Wax System.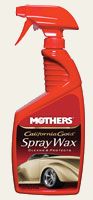 California Gold Spray Wax
The quick and easy way to clean, shine and protect any automotive paint, including clearcoat. Spray Wax removes surface dust and fingerprints, while adding longlasting shine, luster and depth. Used on a wet or dry surface, Spray Wax works as a booster over existing wax or as a stand-alone product. Simply spray, wipe and buff to a brilliant shine.
We're now on Facebook!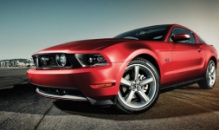 Buy at wholesale price!
Preferred Customers buy at dealer cost and save 25%!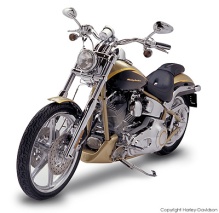 Not sure which products to get for your vehicle? Use the Vehicle Lookup Guide.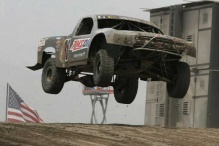 AMSOIL Distributor Opportunities
Start your own home business based on a proven superior product. Very low startup costs.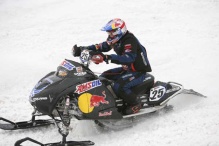 Sell AMSOIL products in your shop or store. Click here for information on AMSOIL retail accounts.

Does your business purchase lubricants for its equipment? Click for information about AMSOIL commercial accounts! Extend your equipment's life and reduce costs!