Mothers® Power Products

Mothers Power Products are the first and only car care formulas specifically designed for consumer machine (random orbital, rotary and dual-action) application. These products were created from the start to be used with power buffers, unlike other products that are designed for hand use but later modified to be machine compatible.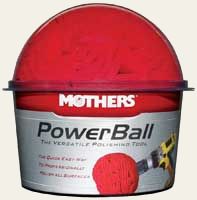 Mothers PowerBall
The patent-pending Mothers PowerBall is the first foam polishing tool designed to revitalize billet, diamond plate, polished aluminum, stainless steel, plastic lenses, convertible top windows and much more. Ideal for use with plastic, chrome, aluminum and billet polishes. When used with Mothers PowerMetal polish, the PowerBall is ideal for use on any uncoated, polishable metal finish. Its unique and durable construction compresses to fit tight spaces, so polishing difficult, intricate metalwork to a mirror-like finish is fast and easy.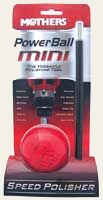 Mothers PowerBall Mini
The PowerBall Mini takes intricate, hard to reach, tedious polishing jobs and makes them easy. It retains the PowerBall's signature speed, ruggedness and versatility, while adding reach and pinpoint accuracy for those knuckle-busting jobs. It's perfect for polishing wheels, diamond plate, taillight lenses, engine components, and much more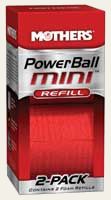 Mothers PowerBall Mini Refill
These are direct replacement foam cores identical to the one in the original kit. These revolutionary three-inch closed-cell foam PowerBall Mini replacements bolt right up to the original extension, and best of all, there are two per pack. Twice the polishing value, without the added costs.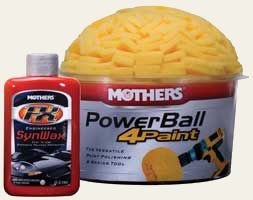 PowerBall 4Paint
Makes short work of polishing and waxing large surfaces, contoured edges and difficult, hard-to-reach areas. Simply attach it to a drill, apply polish or wax and give any painted surface that showroom quality shine, especially clearcoats. Hundreds of gentle foam fingers work efficiently to provide unmatched coverage with ease. For best results, use with other favorite Mothers products. Includes polishing tool and 4 oz. FX SynWax.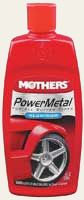 PowerMetal
An extraordinary liquid metal polish for use by hand or with the revolutionary Mothers PowerBall polishing tool. Mothers PowerMetal polish is great for all polishable metals, including aluminum, brass, stainless steel, gold, silver and more.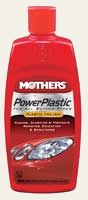 PowerPlastic
Mothers PowerPlastic is specifically formulated for use with the PowerBall line of tools to allow quick and easy polishing and protection of a wide variety of hard or flexible clear plastics in one simple step. It features a special blend of oxidation inhibiting polymers, UV shields and an ultra-fine polish that work in unison to clean and clarify headlights, taillights, convertible top windows and more.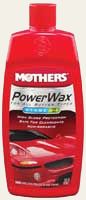 PowerWax
Designed for use specifically with a random orbital or high-speed buffer, Mothers PowerWax is a sophisticated formula designed to achieve a deep, wet, glowing shine. Activated by the mechanical action of a buffer, our PowerWax provides a deep, long-lasting shine. It's the perfect follow-up to PowerPolish.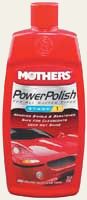 PowerPolish
Get that perfect mirror-like depth, clarity and finish that, until now, only a professional could provide. Designed for use with a random orbital or high-speed buffer, its carefully blended ingredients refine themselves during use to provide a uniform finishing process. Mothers PowerPolish is versatile and may be used with pads and bonnets of varying aggressiveness.
We're now on Facebook!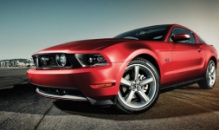 Buy at wholesale price!
Preferred Customers buy at dealer cost and save 25%!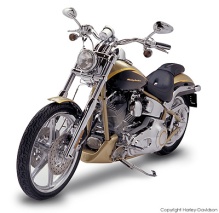 Not sure which products to get for your vehicle? Use the Vehicle Lookup Guide.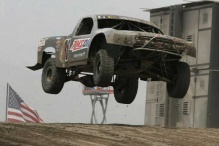 AMSOIL Distributor Opportunities
Start your own home business based on a proven superior product. Very low startup costs.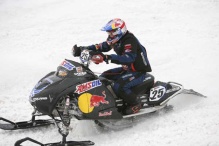 Sell AMSOIL products in your shop or store. Click here for information on AMSOIL retail accounts.

Does your business purchase lubricants for its equipment? Click for information about AMSOIL commercial accounts! Extend your equipment's life and reduce costs!