AMSOIL Synthetic Multi-Purpose Spray Grease

Synthetic Multi-Purpose Spray Grease, NLGI #2
The same great AMSOIL Synthetic Multi-Purpose Grease in a convenient spray formulation. Ideal for greasing hard-to-reach equipment such as hinges, springs and other common applications.

AMSOIL GLC multi-purpose, EP grease is qualified against the highest grease standards, NLGI GC (wheel bearing) and LB (chassis), and is designed for multiple use applications. This grease is composed of synthetic base oils and lithium complex thickeners that provide the film strength, shear resistance and mechanical stability required for good grease lubrication. This combination excels in high and low operating temperature ranges by providing excellent oxidation stability, high temperature dropping points, good low temperature torque values and good low temperature pumping capabilities. GLC Grease is compounded with an effective oil soluble extreme-pressure additive for heavy loads, plus oxidation and corrosion inhibitors that impart good oxidation stability and rust protection.

AMSOIL's top performing lithium complex thickener system provides excellent adhesion properties and water resistance as identified by ASTM D-1264 water washout test. This resistance to water means a protective film of lubricant remains present to protect equipment against wear while the corrosion inhibitors prevent rust. AMSOIL GLC Grease adheres to metal in all types of environments and resists squeeze out during operation. These qualities ensure maximum lubricant protection during harsh operations.

AMSOIL GLC multi-purpose greases is recommended for many different applications. Its diversity simplifies lubricant inventories and prevents greasing errors while providing problem-free operation. AMSOIL GLC Grease reduces repair and maintenance costs.
Performance Features
High dropping point of 500°F+
Resists thermal and oxidation degradation
Excellent water-washout resistance
Good low temperature pumpability and torque values
Adhesive and shear stable to prevent squeeze out
Application Recommendation
NLGI #2 (GLC) is the preferred choice for medium to high ambient temperatures, sleeve type bushings, high shock loading environments, wet environments. and is the primary choice for wheel bearings.

The correct consistency grade of AMSOIL Heavy Duty EP Grease is recommended for use in heavy and light duty applications found in manufacturing plants, automotive applications, agricultural equipment and construction equipment. These include, but are not limited to, roller bearings, plain bearings, gears, bushings, wheel bearings, chassis lubrication, universal joints, ball joints, tie-rod ends, steering knuckles, and heavily loaded pivot pins on mining and off road equipment such as power shovels, draglines, wheel and back hoe loaders, excavators and bulldozers. AMSOIL GL Greases are suitable for use up to 350° F. When operating at elevated temperatures, frequent regreasing may be required.

AMSOIL GL Lithium Complex Greases are compatible with many other types of grease. However, it is recommended that when changing greases, the equipment be cleaned of the old grease when possible or flushed with a liberal amount of the GL Grease while the mechanism is in operation. Closely monitor the system for any inconsistencies. Any grease compatibility questions should be referred to your AMSOIL representative or AMSOIL INC.
Application Maintenance
Maintaining a clean work environment is important when equipment greasing is performed. Wipe grease fittings clean prior to injecting grease to prevent contaminant ingestion. Maintain bearing housings one-third to one-half full of grease. Do not over-grease as excessive heat buildup can result. Supplement standard grease maintenance by periodically cleaning and packing housings with fresh grease on an established maintenance schedule.

AMSOIL GLB Series Greases are available in 14-oz. cartridges, 35-lb. pails, 120-lb. kegs and 400-lb. drums. AMSOIL Industrial Lubricants are stocked in Superior, Wisconsin and in select regional distribution centers throughout the United States and Canada. AMSOIL will stock additional quantities of lubricants or special order products based on customer requests and regional demands.
Typical Technical Properties
Synthetic GL Series Spray Grease
AMSOIL GLC
Thickener
Lithium Complex
Fortified with moly compound
no
NLGI Consistency Grade
2
NLGI Performance Grade
GC-LB
Penetration (ASTM D-217) 25° C [77° F], 0.1 mm Worked 60 strokes
265 - 295
Dropping Point (ASTM D-566) °F
550
High Temperature Life (ASTM D-3527) hours
160
Oxidation stability, psi - ASTM D 942 (100 hr/300 hr)
1.8 psi
Water Washout (ASTM D-1264) 79° C [175° F] % loss
1.6
Rust Protection (ASTM D-1743)
Pass
Oil Separation (ASTM D-1742) 24 hr. @ 25° C [77° F], % loss
1.1
Leakage (ASTM D-4290), G*
<1.0
Four Ball Wear Test (ASTM D-2266) Wear Scar Diameter, mm
0.40
Fretting Wear (ASTM D-4170)* mg
3.4
Four ball EP, kgf - ASTM D 2596

Weld point

Load wear index


400

50
Timken OK Load Test (ASTM D-2509), lbs.
50
Low Temperature Torque (ASTM D-4693) n-m, max @ -40° C [-40° F]
1.3
LT-37 pumpability, g/min (60°F)
360
Copper corrosion - ASTM D 4048
1B
Disc brake wheel bearing specifications

Ford ESA-M1C 198A

Chrysler MS-3701


yes

yes
Oil viscosity:

40°C [100°C], cSt

100°C [212°F], cSt


151

19.2
Flash point, °F[°C] - ASTM 92
450[232]
Color
red
Texture
smooth
NA: Not applicable
NR: Not required for NLGI GC-LB labeling
We're now on Facebook!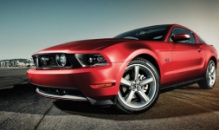 Buy at wholesale price!
Preferred Customers buy at dealer cost and save 25%!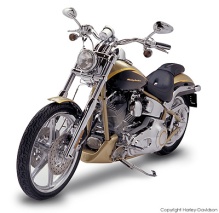 Not sure which products to get for your vehicle? Use the Vehicle Lookup Guide.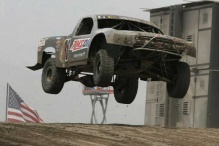 AMSOIL Distributor Opportunities
Start your own home business based on a proven superior product. Very low startup costs.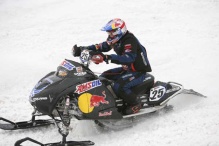 Sell AMSOIL products in your shop or store. Click here for information on AMSOIL retail accounts.

Does your business purchase lubricants for its equipment? Click for information about AMSOIL commercial accounts! Extend your equipment's life and reduce costs!