AMSOIL Warranty
AMSOIL Limited Warranty - Lubricants
AMSOIL Warranty - Filters
AMSOIL INC. warrants each AMSOIL filter to be free from defect in material and workmanship during the period of service life recommended by AMSOIL INC. or the engine or equipment manufacturer. This warranty may not be extended to cover AMSOIL filters that have been improperly installed, abused, damaged or used in competitive racing or on equipment that has been modified using components other than those from AMSOIL or AMSOIL aftermarket partners. AMSOIL INC. does not make filter recommendations for aircraft or aviation applications and does not guarantee the performance of AMSOIL filters in such applications. If an AMSOIL filter is found to be defective in material or workmanship during the period of service life recommended by the engine or equipment manufacturer or per AMSOIL recommendations, AMSOIL will replace the defective filter with another AMSOIL filter or credit the customer's account. AMSOIL will reimburse the customer for reasonable costs of parts and labor required to repair the engine or equipment to the extent the damage was solely attributable to a defect in the AMSOIL filter.
In order to obtain engine or equipment repairs under this warranty the customer must contact the AMSOIL Technical Services Department directly at:

AMSOIL INC.
Attn: Technical Services Department
AMSOIL Center
1101 Susquehanna Ave.
Superior, WI 54880
(715) 399-TECH (8324)
The customer must also allow the AMSOIL Technical Services Department to examine the filter and, if required, the engine or equipment to determine the extent of damage and whether it was caused by a defective AMSOIL filter. The filter must be returned in its original, undamaged condition to the AMSOIL Technical Services Department for examination. This warranty is exclusive of any other warranty, expressed or implied. AMSOIL filtration products expressly disclaim, without limitation, the implied warranties of merchantability and fitness for a particular purpose. The foregoing states the entire AMSOIL filtration products exclusive liability and the buyer's exclusive and sole remedy for any damages or claim made in connection with the sale of an AMSOIL filter. AMSOIL filtration products shall in no event be liable for any special, incidental or consequential damages whatsoever, except those specifically provided for in this warranty. Some states do not allow the exclusion or limitation of incidental or consequential damages, so the above limitations or exclusion may not apply to you. This warranty gives you specific legal rights and you may also have other rights, which vary from state to state.
We're now on Facebook!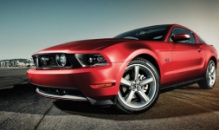 Buy at wholesale price!
Preferred Customers buy at dealer cost and save 25%!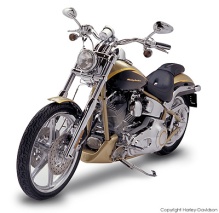 Not sure which products to get for your vehicle? Use the Vehicle Lookup Guide.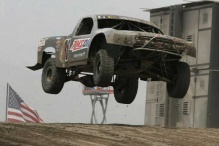 AMSOIL Distributor Opportunities
Start your own home business based on a proven superior product. Very low startup costs.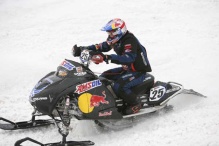 Sell AMSOIL products in your shop or store. Click here for information on AMSOIL retail accounts.

Does your business purchase lubricants for its equipment? Click for information about AMSOIL commercial accounts! Extend your equipment's life and reduce costs!